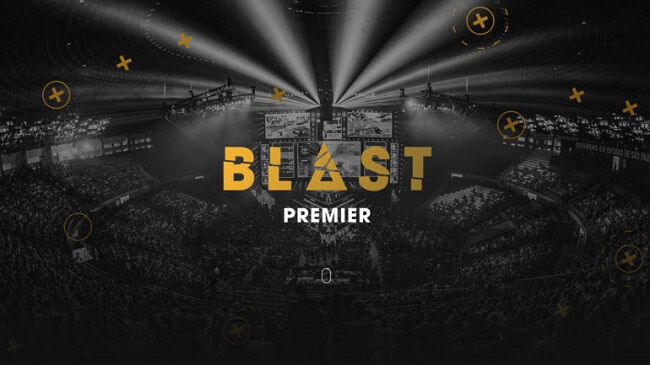 BLAST, the organizer of CS: GO has officially ended their relationship with the Saudi Arabian project NEOM after reaching an agreement.
BLAST revealed this to Danish newspaper B.T.O Thursday. The confirmation is following the mutual agreement between both parties to terminate the partnership.
Iain Twine, BLAST's non-executive director, told B.T, who made the announcement, said the outfit remains committed to increasing access and involvement in esports. He further stated that the organizer would continue to seek to expand its global footprint, which includes the Middle East.
It could be recalled that BLAST had hosted two LAN events in the region: the Pro Series Istanbul in September 2018 and the Pro Series Global Final in Bahrain in December 2019.
Although it is yet to confirm the development on its website, BLAST released a statement to B.T. On their website, the latest article published from July 28, which was the announcement of the partnership with Saudi Arabian futuristic city NEOM. It described the collaboration as a "record deal."
Meanwhile, criticisms have trailed the announcement. This is coming from the esports community talent crew.
Among those who heavily criticized the decision were Frankie Ward, Vince Hill, Harry Russel, Hugo Byron, former talent, and Moses, who recently become new Team Liquid's head coach.
They all expressed their concerns with the deal publicly. According to reports, BLAST's partnered teams meet with the tournament organizer in the week to pressure them to cancel the deal.
Their call for the cancelation of the deal was following reported abuse of indigenous communities around NEOM, Saudi Arabia government's poor human rights record, and its anti-LGBTQ+ laws.
Frankie, Vince, Harry, and Hugo all publicly said they would cancel their relationship with BLAST until the deal was dropped.
NEOM had witnessed the loss of partnership in two weeks from two Esports organizers. LEC had before BLAST on July 29 allied with NEOM but canceled the deal within 24 hours it announced it.
This was following the boycott of the project by several broadcast talent members and other people on Riot's staff.