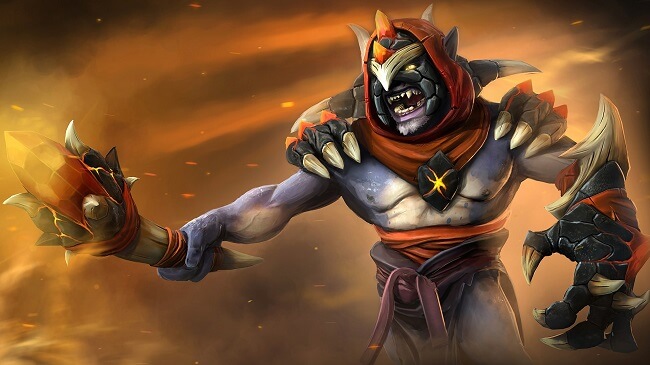 Beastcoast will have to continue their Dota 2 season without one of the best Dota 2 players, Héctor "K1" Rodríguez, who is taking a temporary break from competitive gaming.
Beastcoast announced this on Thursday, stating that their esteemed player is taking a break to preserve his mental health. The team's management stated that they fully support the player's decision as they know the importance of mental health.
"Hector will be taking a temporary mental health break to prioritize his well-being. We fully support Hector's decision and will provide him with the necessary support during this challenging time. During Hector's absence, Parker will serve as our stand-in player for the rest of the season. We will evaluate our performance on a game-by-game basis, and as always, our focus remains on maintaining our competitive edge and achieving success. Thank you for your continued support." the statement read on Twitter.
They will now continue their remaining Dota Pro Circuit matches with David "Parker" Flores as their stand-in. The break came after Beastcoast lost to Mad Kings, who are the newcomers of South American DPC.
That defeat, in combination with Evil Geniuses's continued 8-0 record reduced their chances of a first-place finish
They will now face stiffer oppositions in EG, and Thunder Awaken without their key player as the three of them fight for two major slots available to the SA in the 2023 season's Bali Major.
There are three games left for Beastcoast in the regular season for them to win if they do not want to depend on results from other teams or miss the Bali Major entirely.
Beastcoast must beat TA and Balrogs to secure a spot in the Bali Major without depending on TA's remaining results. Beastcoast missed the prize pool range at the Berlin Major that they competed in recently as they finished in the 13th position at the tournament.
EG, in contrast to Beastcoast's early exit, finished in the top four as they continued to show that they are one of the best teams in the SA as the summer season approaches. Beastcoast currently has 700 DPC points, but they'll need more to qualify for The International 2023.
Daniel Ademiju Idowu