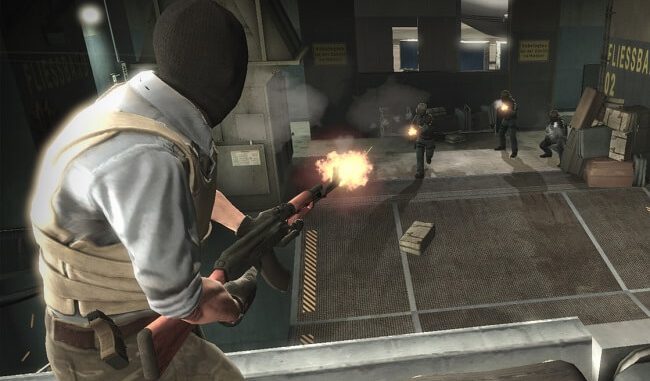 Astralis made their dominance against 100 Thieves count by defeating their opponent 2-0 in the quarter-finals of the IEM Beijing.
They book their place in the last four after winning against ViCi and 100Thieves 2-0, respectively. Astralis is now the first CS: GO team to book a spot in the IEM Beijing semifinals.
The Danish powerhouse was too much for ViCi 2-0 and 100 thieves in the opening round. They took down their opponents in the Group A winners match to book the spot.
Reacting to the victory via their Twitter page, Astralis wrote: "WE'RE IN THE SEMI-FINAL OF #IEM BEIJING We take down @100Thieves with a 2-0 victory and qualify for the playoffs at our first tournament in China! We can't wait to play in the arena and meet all of our Chinese fans 🇨🇳 #ToTheStars."
Although the Australians won the first five rounds as both teams began the series on Inferno, Astralis came back into the game after adopting their CT-side and won seven rounds in a row to win the first half of the clash.
Despite 100Thieves winning the pistol round again, Astralis showed that they were the better team with rifles and won the map 16-10. Lukas "gla1ve" Rossander emerged as the top-fragger with 22 kills.
As the series proceeded to Nuke, 100T found it hard to deal with their opponents, who were using the Krieg successfully.
They couldn't come back into the game in the second interval despite winning another pistol round. Astralis ensure the game got wrapped by ensuring 100T lost the round to a force buy. Andreas "Xyp9x" Højsleth ensured that Astralis were on top as they dominated their opponent to win Nuke 16-9. 100T couldn't stop Højsleth, who got 27 kills throughout the map, including an ace-clutch in one round.
For a team to qualify early in this type of tournament, the competing teams must win their initial games. This will help them to qualify early and prepare for the playoffs.
Astralis no doubt seemed prepared for these kinds of matches. Although they weren't bad, 100Thieves, which won three out of four pistol rounds in the class, has to be consistent in their gun rounds.
100Thieves, however, still have an opportunity to book a place in the semi-final when they face ENCE tomorrow.
Maybe they will be consistent this time around in the gun round to win the game and join Astralis in the last four.