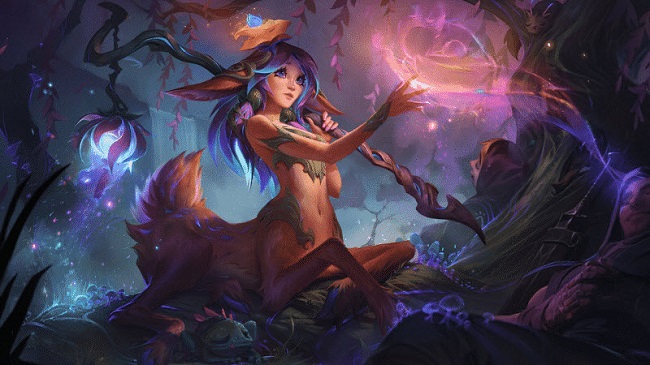 Rogue Warriors has recorded an unexpected victory against Top Esports in the second week of 2021 LPL Spring Split played on Tuesday.
They return to winning ways from their disappointing defeat against Team WE last week. This is a good response from a team rated as one of the LPL teams with high expectations this season. The made a statement against TES that was favourite going into the League of Legends series.
Rogue showed the intention to win with a good start, which sees them win the first game. They could have recorded a flawless victory after holding the second game's lead until the very end. This gave TES a sense of comeback since Rogue couldn't translate their lead into victories.
Despite losing the first and last game, TES expectedly won their lanes in all the games.
During the series, TES had a face-off with RW's laners, with a clean performance from world-class AD carry JackeyLove on Kai'Sa. The top laner recorded kills with his assassin playstyle despite being at a clear disadvantage.
If TES support, Zhuo had gotten the necessary aid from top laner, 369 or the team, his solid engagement throughout the series would have counted. RW's draft strategy could be credited for this unexpected victory.
After the victory, Rogue's top laner, Ziv, whop noted that TES has been playing together for a long time now said they had to target Zhuo in his champion pool in the draft achieve their goal.
The tactics of Rogue eventually worked as TES weren't coherent with their game plans and they fell apart after the end of the laning phases.
Rogue had overhauled their roster ahead of this season, and the deficiency of Yes was noticeable against them. This was all down to synergy between the newly teammates.
RW jungler Haro was the only player retained on the roster after the 2020 season. The decision to retain him proved to be a good one as he became the cornerstone of its success.
He helped them to a victory over the favourite by securing multiple contested objectives with perfectly timed smites. He achieved this by unleashing tons of poke on the opponents with his Nidalee, which made him win the second game's MVP title.
RW will be looking forward to continuing their winning run in their next series scheduled for Friday, January 15 when they face eStar Gaming at 3 am CT.
TES, on the other hand, will play Rare Atom at 5 am CT.
Written by Oladipupo Mojeed