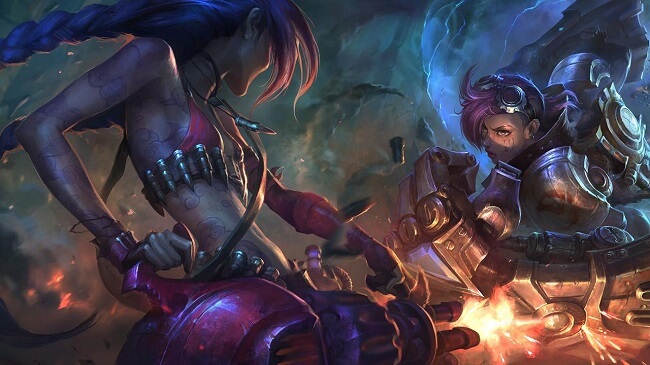 JDG on Thursday return to winning ways with a much better performance in a clean 2-0 sweep against Bilibili Gaming during the 2021 LPL Spring Split.
JDG corrected their mistake during their last defeat against Invictus Gaming by taking down Bilibili Gaming in a convincing fashion.
The also lived up to expectation as they were the favourite going into the League of Legends match. The favourite tag was based on their results from last year. Although some fans may have doubted their capability after last week's loss, this kind of performance could have renewed their conviction.
Yagao returned to the starting roster of BLG as he popped off with Twisted Fate in both games. Zoom won the MVP titles for his performance on Aatrox in the first game and Kanavi for his Lillia in the second.
Both teams were passive during the beginning 'of the League of Legend series as they farmed around for 10 minutes. Afterwards, the game witnessed traditional LPL skirmishes as the gold lead kept going from one team to another. At the end of game one, BLG got the early dragons while JDG concentrated on taking tower plates.
The priority of JDG was winning all the objectives after the third drake was revealed to be the ocean dragon. This is because getting this will give them the dragon soul. This almost made them throw away the ga,e after the team fights were going in their favour.
They eventually won the team fight, but BLG pressurised JDG, who couldn't close out the game against the beefy Aatrox.
JDG eventually won from a late-game team fight ith a superior macro.
BLG continued the pressure in the second game, and they looked much better. Unfortunately, they couldn't maintain the momentum for long. They eventually fall like a pack of cards after an impressive display of mechanics by three members of JDG, which leaves BLG far behind.
They slowly lost the game in a controlled fashion. All thanks to Yagao's Twisted Fate, which maintained dominance throughout the entire series. He succeeded in doing this with a lot of map control with his ultimate and teleport summoner spell.
From the look of things, JDG can boldly rely on two great mid laners during their matches in xiye and Yagao. The duo has proven to be world-class mid laners. They might be the final piece in the puzzle for JDG in achieving better results than can see them better last year's haul.
Written by Oladipupo Mojeed