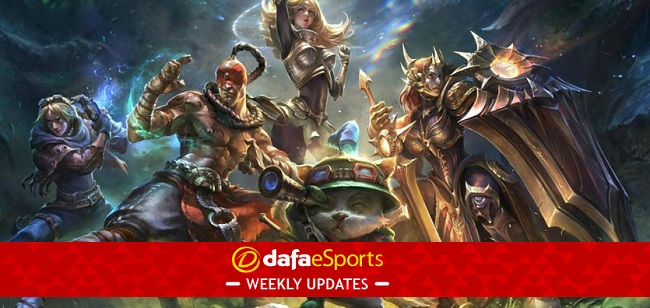 EDward Gaming has extended its winning streak to eight straight games after sweeping past Bilibili Gaming on Tuesday during the sixth week of the 2021 LPL Spring Split.
With the form of EDG, all odds were against BLG in the League of Legends showdown.
BLG has been struggling to pick up wins. They currently occupy the bottom spot at 4-5, while EDG has been one of the best teams in the LPL. This is due to their mechanics, teamfight prowess, and map control.
EDG top laner Flandre and ADC Viper picked up the respective MVP awards for their outstanding gameplay throughout the series. The 22-year-old on Gangplank dominated the laning phase before transitioning to a teamfight behemoth in the first game. He was responsible for 80 percent of his opponents' total team damage.
On the other hand, Viper showed his mettle, winning his seventh MVP vote on Samira's pick. He used the champ to secure a pentakill during the second game.
Flandre, EDG's top laner, was the man in the first match of the series, as he used Gangplank to set the pace of the game. Although BLG was ahead in the bottom lane with a good teamfight presence with a fed ADC, Flandre stopped their stride as he continued blowing up the opposing carry in teamfights.
EDG secured all objectives during the mid-game, leaving BLG clueless to their fed Gangplank.
BLG couldn't withstand the pressure as the game progress despite showing signs of life in the early game. They lost the battle in 33 minutes.
Although they banned Flandre's Gangplank in the second game following his exploit in the first game, he left Samira open, which Viper didn't hesitate to pick.
With Samira, Viper dominated the early game. He took over the rest of the game with a small lead while there was Alistar support covering his aggressive movements.
Viper went wild in teamfights with Samira's dashes to score a pentakill during the last teamfight that helped EDG close out the series.
With this flawless victory, EDG (8-0) maintains the top spot in the 2021 LPL Spring Split standings.
Written by Oladipupo Mojeed