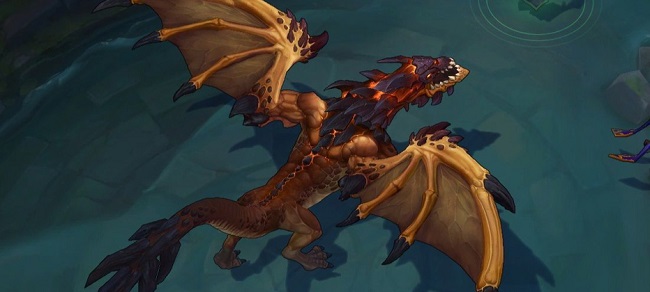 The 19-year old top laner, Park "Morgan" Gi-tae, has one of the best series of his career.
The 19-year-old showed his grit again when he led Hanwha Life Esports to a 2-1 victory against Nongshim RedForce in the fifth week of the 2021 LCK Spring Split.
The victory is coming off the back of one of his spectacular performances as HLE looked strong in this split. This made them be the favorites against NS. With the way Chovy and Deft showed their capability in their last couple of matches, it was easy for them to be given the favourite tag.
Both players produced impressive performances throughout the entire series but were outperformed by their rookie top laner on two different picks.
Morgan went for the Gragas and Renekton picks for two games in a row and secured both MVP votes for his incredible performance.
As HLE's top laner showed massive improvement in a couple of matches, the jungler, Park "Arthur" Mi-reu, was punished for his constant mistakes, which resulted in the loss of objectives and teamfight for HLE.
NS Squad made a big statement in game one of the League of Legends series, with a superior draft in every lane. With such edge, they used their champions to secure early leads after a botched invade by HLE. Following thE early game lead, which was in favor of NS, the game quickly spiraled out of control as they converted the early gold lead into a Mountain Dragon Soul, multiple Barons, to record their first win of the series.
HLE then made some changes in their draft for game two following NS domination in the first game. Their draft this time around was a more tank-oriented composition, which featured three tank champions alongside Taliyah and Kai'Sa as the backline.
Morgan then produced a fantastic performance on Gragas for HLE to equalized the series. The top laner kept picking off NS's carries throughout game two, and he threw them into his team with barrels.
In the third game, HLE went for a well-rounded composition that featured decent frontline and better backline damage. With Renekton, a contested pick in the LCK, Morgan won the laning phase, allowing HLE to secure the sweep against NS.
The win moved HLE(6-3) to the second spot in the 2021 LCK Spring Split standings. Next on their schedule is a matchup against the table-topping DWG KIA on Saturday, February 20.
Written by Oladipupo Mojeed