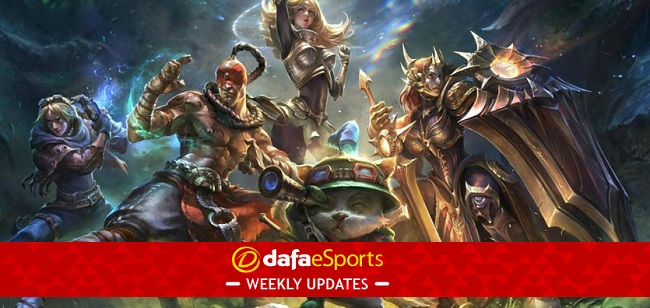 There is only one spot left at the World Championship, and it could go to either MAD Lions or Schalke 04.
Fnatic had recorded a surprising win over Rogue last weekend to secure a spot at the Worlds. So, who will get the last ticket between MAD Lions and Schalke 04? There's only one LEC spot left at the 2020 League of Legends World Championship.
The entire competitive year has been building up to this moment as the Worlds is a little over a month away.
So, MAD Lions and the miraculous playoff qualifiers Schalke will have to slug it out for the last ticket in the next round of the 2020 LEC Summer Split playoffs. They are both LEC's unlikely heroes.
MAD Lions had finished the second spot season while Schalke 04 got to this stage via playoff qualifiers.
This is a now battle between a team consisting of plucky rookies against determined veterans. After a turbulent split int her respective regions, they are both looking for a chance to prove themselves abroad.
MAD have been described as the golden boys of the LEC. It's a team that consists of rookies that have been on a downswing from their dominant start to the season. They had finished second in the regular season after ending the second half in a disappointing way of 5-4 compared to their 7-2 start.
Their downturn in performance has been attributed to a loss of advantage in their read of the meta.
Schalke is the miraculous entrant that surprised many in the second half of the LEC Summer Split.
Their miracle run is one of the most exciting storylines in League esports. Having recorded a 1-11 start to the season, they went on a 10-game winning streak, which has never happened before in the professional scene.
All thanks to their mid-jungle duo. Gilius and Abbedagge. The pair, which are commonly known by GodGilius and FakerDagge, have been consistent in their performances.
The battle line is now drawn to see who will clinch the last ticket in today's clash.