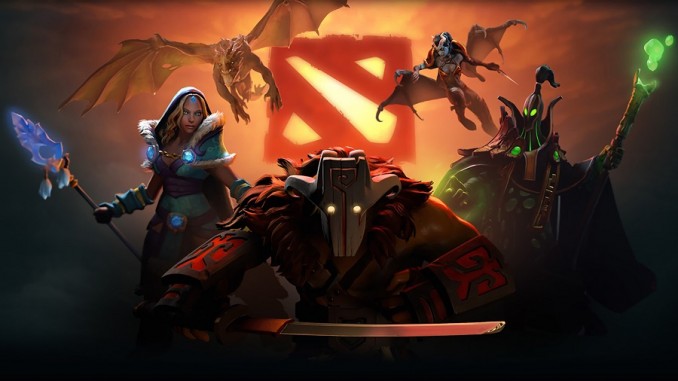 With an utterly dominant performance, Newbee won the 2019 World Cyber Games.They defeated Cignal Ultra 2-0 in the final to claim the WGC title for China seven years after iG won the previous tournament.

Styled as a combination of the Olympics and the World Cup, players on each team were of a single nationality.
Participating were Cignal Ultra (Philippines), Thunder Predator (Peru), Black Sheep (USA), Hippomaniacs (Czech Republic), Team Germany (Germany), CDEC Gaming, Newbee (both China) and, replacing the Thailand team MSCerberus, Unicorn (Malaysia).
Group stage
With all eight teams in one single round-robin group, every match mattered. Newbee flew out of the gates, ploughing through all of their opponents and finishing top of the table with an undefeated 7-0 record.
Black Sheep never seemed to find their footing, going on a six-game losing streak before finally achieving a win in their last match against Unicorn. However, that was too late to change anything.
Thunder Predator and Unicorn were also eliminated, only picking up two wins each, and planting themselves firmly in the bottom half of the table.
The last team to bow out in the group stage were Germany. They came close to forcing a tie-breaker, needing to beat Cignal to give themselves another chance to reach play-offs. However, Cignal proved too strong and Germany finished at 3-4, leaving Hippomaniacs and CDEC to seal their spots in the top four.
Play-offs
The first semi-final saw Cignal face CDEC. The Chinese squad came out swinging, outmanoeuvring their opponents in team-fights and forcing out the win to move 1-0 up. In game two, Cignal struck back with a much more defensive composition, protecting their Naga Siren until she was able to come online and run down the enemy team and level the series.
Game three also went long, but with a lot more aggressive play – looking for pick-offs constantly while healing up after engagements – Cignal were able to overwhelm CDEC and put themselves in the final.
In the other semi against Hippomaniacs, Newbee played as confidently as they had done in the group phase, picking an incredibly frustrating line-up with a lot of long-range pick-off and disabling heroes, allowing them to take fights always at an advantage, and forcing their opponents to tap out at 41 minutes.
However, Hippomaniacs would not go down without a fight. They punished a greedy line-up from the Chinese squad expertly, shutting down Invoker with Doom's ultimate, and eventually levelling the series. However, even after handing Newbee their first loss, it wasn't enough. The Chinese squad came back with an incredible team-fight composition that destroyed their opponents and booked their final spot.
While Hippomaniacs actually challenged Newbee, Cignal seemed to go down much more easily in a disappointing final. Newbee picked towards their strengths, namely team-fight combos and constant pick-offs, while Cignal tried their Lina and Sand King combo to try to overpower the Chinese team's carry in the early game in both matches.
It didn't work. Showcasing their complete dominance throughout the tournament, Newbee took down Cignal Ultra 2-0 to claim the top step on the podium.
CDEC finished third, beating Hippomaniacs 2-0 in their play-off.