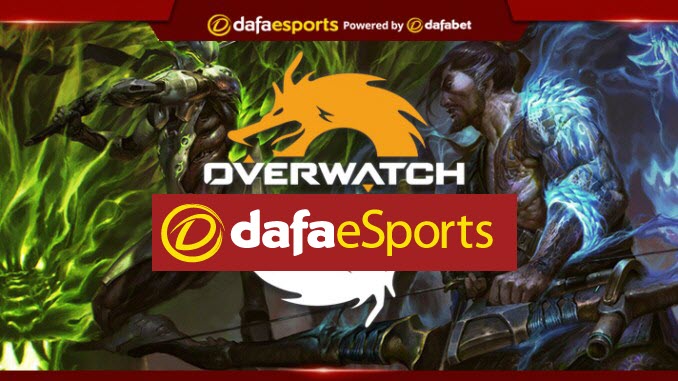 Stage 4 of the 2019 Overwatch League begins on Thursday with massive
changes to the format set to shake things up.

The league has decided to implement a role lock, with every team being
forced to play two DPS, two healers and two tanks in every single
composition.
This has been a change which has received an overwhelming amount of
praise from fans, casters and players, all for varying reasons. The move
finally puts to rest the GOATs composition that was so prominent earlier
this year, with the teams having to prepare entirely new ideas and
strategies for the latest iteration of the game.
This does hurt some teams that had incredibly flexible players who could
swap between tanking and DPS, although players can change between
maps to a different role.
This makes the opening week, in particular, incredibly hectic, with teams
having limited time to see one another show off possible compositions.
Adapting quickly will be crucial.
Strategy change for Dragons
It will be an interesting change of pace for the Stage 3 champions,
Shanghai Dragons, given they heavily relied on countering GOATs
compositions with their triple DPS. Neither strategy is possible now.
Veteran Gamsu will be looked upon to keep the team composed and
focused, with diem, DDing and Diya all possibly seeing action within a
DPS capacity.
There will be pressure on Shanghai to perform throughout the stage, with
every team gunning to take down the previous top dogs.
Outlaws face decision
A team also now in need of changes are Houston Outlaws, who
themselves had been piloting the triple DPS strategy towards the end of
last stage.
This puts Houston in a bit of a pickle, with three highly skilled DPS players
in JAKE, Danteh and LiNkzr all worthy of a starting slot.
Depending on how things shake out, having LiNkzr transition fully to
playing off-tank – given his skills on Zarya – could be the eventual
outcome for the Outlaws.
Houston were finally able to crack into the play-offs in Stage 3, although
they did enjoy a fairly easy schedule and ended up with a trouncing at the
hands of Vancouver Titans.
The Outlaws are always one of the teams to watch early on given their
streakiness and tendency to go up or down very quickly.
New York look to bounce back
After receiving heavy criticism for their player selection within the Stage 3
play-offs, New York Excelsior's decision-making in terms of the DPS role
will be under the microscope.
New York have arguably the deepest talent pool in the league and much
of that comes from the DPS options at their disposable.
Saebyeolbe was the player benched during the play-offs, a decision which
clearly had a massive impact, and it is not yet known if he will be back on
stage or whether Fl0w3R, Libero or Pine will be seeing play.
Such depth is great for the Excelsior but keep in mind they will need to
manage the egos and personalities of their players.
Despite the DPS on the squad, this team will continue to be largely about
Mano up front creating space, while JJoNak looks to pick off players from
the back.
JJoNak produced some disappointing displays in Stage 3 but the MVP of
the inaugural season has shown some of the highest peaks in the league
to date. If he can get back to form, the Excelsior could be destined for
another brilliant regular season.