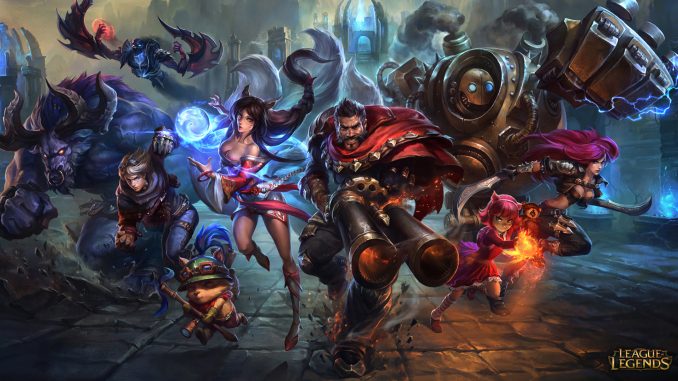 Final odds
Invictus Gaming: 1.636
Fnatic: 2.290
Coming out of China's LPL, Invictus Gaming had high hopes entering the League of Legends World Championship.
Those hopes were further supplemented by an easy group draw with seemingly only one difficult squad accompanying them – Fnatic of the EU LCS.
IG were able to assert themselves early on in the group stage, amassing a 3-0 record in the first round-robin. The strengths of IG became ever more clear, with Mid-laner Rookie dominating one of the most-hyped players of the tournament, Fnatic's Caps.
However, IG ended up stumbling during the second round-robin, dropping both their scheduled match-up versus Fnatic and the subsequent tie-breaker to qualify only as the second seed.
This appeared to be the end of IG's good fortune, as they were drawn against kt Rolster in the quarter-finals and also had RNG on the same side of the bracket.
kt Rolster stunned
However, IG truly began to make a name for themselves when the play-offs began, going up 2-0 on kt Rolster before narrowly losing in one of the closest matches in League of Legends, let alone Worlds, history.
IG would fall again in Game 4 before showing the poise and clarity to find a victory in Game 5 and move on to meet G2 Esports.
In this series IG were back to their old style, getting advantageous, solo-lane match-ups and absolutely crushing the opposition from minute one, dominating G2 in a 3-0 stomp and punching their ticket to the finals to meet their group-stage rivals, Fnatic.
TheShy steps up
In Top lane for IG has primarily been TheShy, with Duke seeing minimal playing time thus far. TheShy has been one of the breakout players at this event, showing incredible proficiency with both Tanks but even more so Carries.
With the team giving him resources in the draft such as priority champions or counterpick, TheShy has established himself as a major threat. TheShy's mechanical prowess is a major advantage for IG, as they look to snowball off the immense pressure he is capable of putting out.
Ning stars
In the Jungle is Ning, a player who entered the World Championship with some trepidation given his seemingly-limited champion pool.
However, Ning has done well to quell those concerns, performing well on the likes of Jarvan IV in the latter stages of the tournament.
Ning's ability to perform against Broxah will be a key to this series, as he looks to take on arguably the best-performing Jungler of the tournament.
Rookie the star
In the Mid lane is star Rookie, a player hyped before the event as a top two or three player in most eyes. With both a mechanical gift, co-ordination with his team, and ability to teamfight, Rookie has been the entire package for IG thus far.
With individual outplays a plenty, Rookie is the ultimate X-factor on a team filled to the brim with talent. Rookie will have to absorb a ton of pressure coming from Fnatic, who routinely pile everyone in the Mid lane in an attempt to get Caps going.
Bottom lane weakest link?
In the Bottom lane are the likes of JackeyLove and Baolan, players who have had their ups and downs thus far at the Worlds.
JackeyLove is a young talent, but he does have an unfortunate tendency to be caught out of position from time to time for inexplicable reasons. However, despite that JackeyLove has also been able to prove himself as a late-game carry, in particular on Kai'Sa.
Baolan has also had his fair share of mistakes, but overall he has progressed throughout the tournament and is seen primarily as a facilitator on this squad.
Summary
It's a Group D rematch in the finals with IG having to overcome the psychological disadvantage of having finished second to Fnatic in their group, also losing a tie-breaker in the process.
Still, if Fnatic have been slightly fortunate in their run to the finals given the level of opposition, IG have been forced to rise to the occasion against quality teams and should be battle-hardened. It all sets up what should be a fascinating showdown.