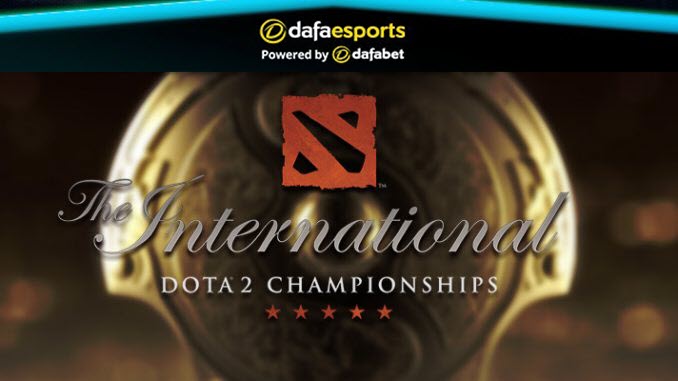 With the eighth staging of The International just around the corner, August promises to be an exciting month for Dota 2 fans all across the world.
As 18 of the world's best teams prepare meet in Canada to compete for the coveted Aegis of Champions, we're taking a closer look at the groups and players who've made it all the way to the top.
Team Secret
Coming in fourth on the Pro Circuit rankings, Team Secret are one of the more consistent teams to make it this far.
They've earned a spot at every International since TI5, though they've not yet managed to reach the final four. The European team haven't been performing badly since TI7, either – they took home the gold at DreamLeague S9 and the Captain's Draft 4.0, managing to overcome Fnatic and Vici Gaming in the respective finals, both teams who are attending The International.
In fact, the team even managed to crush TI7 champions Team Liquid 3-0 at DreamLeague S8 towards the end of 2017.
They certainly can match the reigning champions for skill, but their bout at TI7 ended badly for Secret. They suffered an early elimination, knocked out by Liquid in the early stages of the loser's bracket, going down 2-1.
Team Secret took off to a good start, with team captain Puppey showing his skill on Spirit Breaker, making great use of Charge of Darkness to snowball from the start, and easily taking the first game. But Liquid's greater ability to adapt denied Secret the chance to make such a strong start again, taking the other two games.
This time around, there's no doubting Secret are on particularly good form and they are perhaps one of the teams least likely to crack under pressure – position 5 Puppey is one of few players to have competed at every International ever held, even winning TI1.
And the team has had some changes since its disappointing turnout at TI7, too. After last year's event, KheZu and MP were replaced by Ace and Fata, considered by many to be the world's top solo mid player.
Their chances are better than ever, this year, but climbing to the top still won't be easy.
Dafabet title odds: 13.160
Mineski
Following Secret on the leaderboards, Filipino team Mineski were the next to guarantee a place in the tournament.
Though this fact supports their position as one of the world's top teams, they haven't had a great deal to shout about this year.
So far in 2018, they've only managed to win a single Major event – though defeating LGD in the Dota 2 Asia Championships grand finals bodes well for the team. In fact, they became the very first south-east Asia team to win a Major in the game's history. If they can defeat the team that came fourth last year, they might just be able to reach that point themselves.
The team's performance at TI7 doesn't inspire much hope for this year though – they only managed to place fifth in the SEA qualifiers, beaten by eventual winners of the qualifier, Execration.
However, the team has changed a great deal since then. Former players .Ark, ryOyr and Mag~ were replaced by Moon, Jabz and iceiceice. The latter, in particular, has distinguished himself, carrying the team to victory against LGD in Shanghai, thanks to skilled performance and teamwork on Pangolier and Magnus.
It's an outside chance that they'll take home the win, but not hard to see them placing in the top eight.
Dafabet title odds: 23.630
Vici Gaming
Vici have plenty of experience of Internationals, placing second at TI4, and fourth at TI5. However, their more recent competitive efforts have been less impressive.
They participated in the China qualifiers for last year's International, but just like Mineski, only managed to earn a disappointing fifth place, ceding the slot to LGD.
They have only managed to win a single, relatively small Major since their failure to qualify for TI7. However, a few second or third-place prizes at the Captain's Draft, ESL One Katowice and the MDL Changsha Major earned them enough points to comfortably attend.
Although the team didn't impress last year, they've undergone an almost-complete roster change since then. With only position 2 player Ori staying with the group, they've got an ace up their sleeve this year – their offlaner role taken up by eLeVeN, praised as one of the world's premiere offlane players, and not without good reason.
A loan signing from EHOME, he managed to surprise the world by pulling his parent team out of a rut, fending off Invictus and his current team Vici Gaming at two Premium qualifiers.
Vici are definitely in better shape than they were last year, but with a relatively new team roster, it's hard to see this group making it all the way to the top, particularly when considering their most recent tournaments – they've suffered defeats at the hands of other competitors, like LGD and Newbee, placing well behind top seeds Team Liquid and Virtus.pro.
If they happen to run into one of these dominant teams early in the competition, it seems likely Vici will be packing their bags.
Dafabet title odds: 13.410