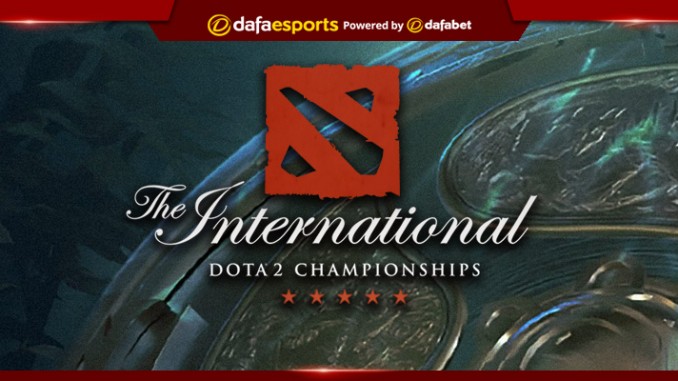 With the eighth staging of The International just around the corner, August promises to be an exciting month for Dota 2 fans all across the world.
As 18 of the world's best teams prepare meet in Canada to compete for the coveted Aegis of Champions, we're taking a closer look at the groups and players who've made it all the way to the top.
Virtus.pro
It's easy to see why many people consider the Russian giants the favourites this year. Many of their recent bouts have seen them enjoy crushing, one-sided victories against rival teams – the Bucharest Major saw them beat TI7 champs Team Liquid 2-1 in the semi-finals, while ESL One Katowice had them demolish fellow TI8 competitors Team OpTic, Fnatic and Evil Geniuses en route to the title.
They are ranked first in the Dota 2 Pro Circuit and were the very first team to qualify for the tournament with a string of victories earning them the points needed to claim a guaranteed position.
Led by team captain Solo, the group are renowned for their dominating, aggressive tactics.
Interestingly, team member 9pasha stated during TI7 that the team were "not in our best form". Sure enough, the team performed disappointingly, suffering a particularly-crushing defeat against LGD.FY.
The team's reckless aggression was their key strength, but the Chinese team used it against them, baiting them into a losing position and changing the momentum of the game. Despite this, the team still placed fifth/sixth – and their prospects are even better this year.
One key change is their decision to trade position 4 player Lil for RodjER, earlier this year. The support player distinguished himself, earning the MVP award at the first major tournament he played with VP, which they won decisively
His versatile range of characters allows the team many new strategies and it seems to have worked in the Russians' favour. If they weren't on their best form last year, they certainly seem to be now – they could well go on to become this year's champs.
Dafabet title odds: 4.100
Team Liquid
Team Liquid won't be going down without a fight.
In the build-up to the event, they were one of few teams able to score a victory against Virtus.pro. The China Dota2 Supermajor saw them post a narrow 3-2 victory, the reigning International champions just about able to contend with VP's aggressive lane strategy.
If anyone has a real chance of putting a stop to the Russians' rampage, it's Liquid.
Their performance at TI7 was impeccable – they beat all-comers, cutting a swathe through the world's best teams. In their final bout with Newbee, they were absolutely merciless, crushing the Chinese team 3-0, the first ever International grand final to end so decisively.
They clearly know how to keep their cool under the pressure of a world final – the only question is, can this veteran team outclass all the competition?
With a diverse team from all across Europe, Liquid's roster is unchanged from last year's event. It's hard to pick a key player from such an all-star line-up, but Miracle- is unquestionably one of the world's top players.
Legendary for his skill with Evoker, he showed he's more than a one-trick pony at TI7, managing to show dominance with even the recently-nerfed Alchemist. A savvy player, with incredible character knowledge, his versatility embodies Liquid's greatest strength – their peerless pool of characters, allowing them to field just about any team they have to.
If they can keep up their form of last year, they could become the first-ever team to defend the International title.
Dafabet title odds: 4.650
PSG.LGD
Though their name has recently changed, LGD were one of the dominant figures at TI7.
Competing alone this year, without LGD.FY in attendance, they placed third in Pro Circuit Points, qualifying for this event just behind VP and Liquid.
Also placing third in TI7, they put up a good fight, but eventually fell to Team Liquid. They managed to reach further than Virtus.pro, at least, but this year it seems the tide may have turned.
While Virtus.pro may be on top of their game, LGD aren't doing too poorly, either. Though they haven't participated in quite as many majors as their counterparts, they've enjoyed some good wins, including defeating Team Liquid at EPICENTER XL in May this year.
One thing to consider is that the Chinese team boast an almost completely new roster, compared to TI7.
Only a single member of their TI7 team remains – Ame, an incredibly talented carry, giving the team the teamfight power that they need to get their plans into gear. Prior to TI7, he'd earned a formidable 100 per cent win-rate on both Chaos Knight and Faceless Void.
However, the rest of the team is new to LGD and although team captain fy placed second for Vici Gaming in TI4, xNova and Chalice have never even participated in an International before, beyond the qualifiers.
That fact hasn't stopped Dafabet making them title favourites though.
Dafabet title odds: 3.930