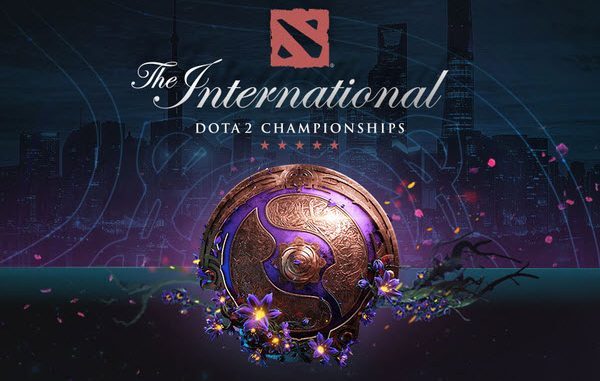 After four action-packed days, the group stage of TI9 is over with Chaos Esports and Ninjas In Pyjamas heading home after finishing bottom of their respective groups.
The remaining 16 teams will now contest the main event. Split across two brackets, those in the top will need to lose twice to be eliminated. Let's take a look at how they line up…
Upper bracket
The top four finishers from each group will start in the upper bracket. The games will be played in best-of-three format and the losers will drop to the lower bracket with no eliminations at this stage. The group winners were able to choose between the third or fourth-placed team from the other group as opponents.
PSG.LGD (1.452) v Virtus.pro (2.790)
A clash of titans, this match-up will happen for a third year in a row in the first stage of the upper bracket. It was PSG.LGD who triumphed with 2-0 last year and perhaps that gave them confidence to choose Virtus.pro over Evil Geniuses. The Chinese topped Group A with five wins and three draws (13 points), while Virtus.pro had a much bumpier road and at one point it looked like they would miss out on the upper bracket, but with great performance on the last day they made it through as the fourth-placed team in Group B with three wins, two draws and three losses (eight points). The Chinese are favourites in this one, but Virtus.pro certainly have what it takes to beat them.
Vici Gaming (1.434) v TNC Predator (2.850)
Vici Gaming have been performing great so far in the tournament and finished second in Group B with four wins, three draws and only one loss. The Chinese never left the upper-bracket zone and left no doubt about their place here. However, there were some games dropped against less-favoured teams such as NiP and Infamous which might be a bit of a concern. TNC Predator earned a hard-fought fourth place in Group A which was secured on the last day of the group stage with a record of two wins, five draws and one loss (nine points). The South East Asia team demonstrated great resilience and skill level and the manner in which they dominated Team Liquid was indicative of their intentions for the main event. Vici are favourites here, but it will not be easy.
OG (1.255) v Newbee (3.980)
Defending champions OG topped Group B comfortably, winning six and drawing two for a total of 14 points. Despite being known as a late-game team, OG had the lowest average game duration in the group stage at just over 34 minutes. Moreover, OG brought in innovative strategies, such as using Io as a carry that other teams could barely counter. Newbee, on the other hand, weren't expected to make it to the top four, although there is plenty of experience on their roster. It features three players from VGJ.Storm's TI8 campaign – MSS, YawaR and Sneyking actually helped that team top their group 12 months ago. The former Forward Gaming team now fighting under a Chinese banner finished third in Group A with two wins, five draws and only one defeat. The match-up was decided by a coin toss, chosen by OG, who look worthy favourites.
Team Secret (1.420) v Evil Geniuses (2.910)
Another big clash in the upper bracket, with both teams among the favourites for the trophy. Secret finished second in Group A with four wins, three draws and one loss (11 points). Puppey's boys had a perfect record (four wins) across the first two days but then slipped back. The pre-tournament favourites did beat a main rival in Team Liquid but lost to the other (PSG.LGD). EG finished third in Group B recording three wins, three draws and two losses (nine points). In contrast to Secret, EG got off to a bad start but gradually improved their performance level after day one. The North American team's most impressive victory was against Vici Gaming. This looks a tough one to call but Secret are more likely to progress to the next stage, as the odds suggest.
Lower bracket
Eight teams will compete in the lower bracket which begins with the nightmare best-of-one series. No team wants to be here and have their fate decided in a single game where anything could happen, but four teams will wave goodbye to the tournament after these match-ups are done. Similar to the upper bracket, the team finishing fifth in each group got the choice of facing either the seventh or eighth-placed team from the other pool.
Alliance v Royal Never Give Up
Swedes Alliance claimed fifth spot in Group A with one win, six draws and one loss (eight points). Starting off with a draw and a loss, Alliance picked up the pace and moved up to fifth spot in the group on day two. They only beat Keen Gaming but took games off both PSG.LGD and Team Secret. They surely would have placed better had they not lost games holding the Mega Creeps advantage. Alliance chose to meet RNG, who ended up eighth in Group B with two wins, two draws and four losses (six points). The Chinese team managed to win against teams of their calibre but lost against all the top teams – EG, PSG.LGD and OG. The Swedish team are more likely to take this one.
Fnatic v Team Liquid
Few expected to see Team Liquid in the lower bracket, but their displays warranted it. The TI7 champions have been on and off during the tournament since day one and never reached the upper-bracket positions in Group A. With a record of two wins, two draws and four losses (six points), Liquid finished a lowly seventh. They lost to both PSG.LGD and Team Secret and were trampled by TNC for another defeat. Similarly, Fnatic had peaks and troughs throughout the group stage and with a record of three wins, one draw and four losses (seven points) took sixth spot in Group B. The team's highlight was their win against EG on day one. Either of these teams could progress.
Infamous v Keen Gaming
Infamous had been penciled in to finish last in their group by most pundits but they have been one of the pleasant surprises in the tournament so far. With victory against Fnatic and draws against Vici Gaming and EG, Infamous ranked fifth in Group B with one win, five draws and two defeats (seven points). Keen Gaming were one of the three teams in the group stage who suffered five defeats (the other two were eliminated) but vital wins against Chaos Esports and Mineski, as well as a draw against Newbee, saw them scrape into eighth place in Group A with five points. Infamous left a better impression with their plays, but player experience favours Keen Gaming. A tough one to call, but if Infamous keep the momentum rolling, they could make it out alive.
Mineski v Natus Vincere
Both of these teams will be disappointed to be in the lower bracket having been on course for the upper bracket at the end of day three of the group stage. Mineski went on to finish sixth in Group A with two wins, four draws and two losses (eight points). Prior to the final day, Mineski had produced some impressive performances, notably in beating TNC and drawing against Liquid and Secret. Na'Vi also defied expectations in the opening days of the tournament – at the end of day three, they were placed third after an impressive win against Virtus.pro and draws against OG and EG. Eventually, the CIS team finished seventh with two wins, three draws and three defeats (seven points). Both teams have quality in their rosters and proved that they can take on the best on a good day. With Mushi as a coach and TI7 finalist kpii on their roster, Mineski have the advantage of big-stage experience on their side in this one.