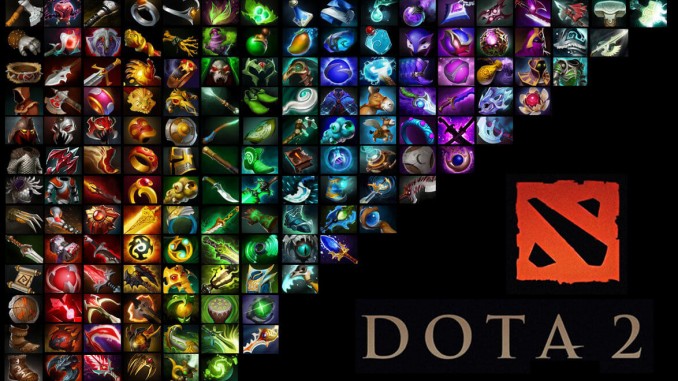 Eighteen of the best teams in the world spent the first four days of The International 9 battling it out to try to claw their way into the upper bracket of the play-off stage.
Eight did so, another eight fell into the lower bracket with two teams eliminated, although they are set to receive at least $83,557 – a decent consolation prize.
Group A
There were two early shocks. First came a surprisingly poor showing from Team Liquid which was followed by an incredibly strong performance by Newbee. It has become traditional for at least one of the qualifier teams to perform very well so perhaps it shouldn't be classed as a shock that Newbee, previously Forward Gaming, did so well. Also, three of their five players came top of their TI8 group as VGJ.Storm, after coming through the North American Qualifier.
While PSG.LGD may not have topped the Dota Pro Circuit standings, their performances coming into this event had been very respectable and at the EPICENTER Major they outperformed Team Secret by quite a margin. It was therefore no great surprise to see them top the group.
With PSG.LGD, Secret and Newbee all securing places in the upper bracket, the last berth came down to a battle between Alliance, Mineski and TNC Predator. All three went into the final round of matches needing a 2-0 result. Unfortunately for them, Alliance were matched up against PSG.LGD, and Mineski against Newbee. And while both teams went 1-1 against their stronger counterparts, TNC's final match was against Liquid an they grabbed the required 2-0 victory to claim the final spot in the top bracket.
Team Liquid and Keen both performed rather poorly throughout the group stage, seemingly outclassed by the others, but both managed to just miss out on finishing ninth. That 'honour' went to Chaos Esports Club, who just never seemed to get the momentum they needed to start taking games and they were the first team to be eliminated from TI9.
Group B
Group B began with fewer surprises – Vici Gaming performing well, Virtus.pro getting off to a good start and EG losing 2-0 to Fnatic. However, the next few series were where the group truly began to get interesting.
Day two saw Vici's strength continue to show, but VP began to falter, losing to teams that they seemed to be much better than, like Natus Vincere.
Ninjas In Pyjamas were also looking very shaky, quite unlike their performances throughout the season. Infamous lost both meetings on day one but we're able to win at least one of their games in each series afterwards and even beat Fnatic 2-0 – a great effort from the South Americans, certainly given how teams from that region have performed in the past.
The big story though was OG. While they had won TI8, they came into this tournament having not had ana available for most of the year. However, their group-stage run was incredibly strong. After losing one game to Na'Vi, they went on a 13-game win-streak, only losing their second game to Vici once they had secured top spot in the group.
With OG and Vici nailing down first and second respectively, it was a tight race between most of the other teams to get the final two upper-bracket spots. Down to the last games, it was close, but coming around from their poor performances earlier in the stage, Evil Geniuses and Virtus.pro claimed 2-0 victories in the final round to seal the deal.
This left Infamous, Fnatic, Natus Vincere and Royal Never Give Up in the lower bracket. Ninjas in Pyjamas were the odd ones out, finishing bottom and thus missing out on the Main Event. Much like Chaos, they never got their footing, failing to win a single series – very disappointing for a team who had performed so well over the season.
Now the final 16 teams move to the Mercedes-Benz Arena in Shanghai to battle it out for the Aegis of Champions.
Will China have a hometown winner to leave the crowds roaring in victory? Will we see our first two-time TI champions? Will we even see OG claim back-to-back titles?
All will be revealed in the coming days – the Main Event begins on Tuesday with the champions crowned on Sunday.