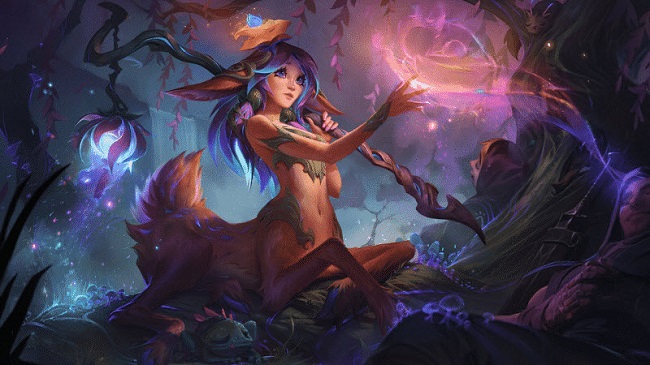 Game developer Riot Games has unveiled seven new Teamfight Tactics Dragonsoul champions along with their skins on Sunday ahead of the upcoming Set 4.5.
It could be recalled that Riot had last week teased the Dragonsoul and Fabled trait. They did this with an image of their trait icons.
They have therefore revealed that the Set 4.5 of TFT will be released on January 20. It will feature 20 new champions and six new traits within Fates. This was announced by the game developer via its Twitter page on Sunday with a clip showing all the Dragonsoul champions and their skins as part of the TFT Set 4.5 spoiler countdown.
Using its Twitter page, Riot stated that the Dragonsoul trait could empower champions with a very powerful buff. They believe this gives them stats that show that they can shoot a powerful dragon breath attack.
The Dragonsoul trait is part of the six new traits, which is being added to Fates within Set 4.5. Riot is still keeping some details under wraps as it is yet to release any other information regarding the Dragonsoul trait champions officially.
However, a Reddit leak last week gave insights into who the champs area and their trait stats. Reddit leak revealed them to be Tristana (one-cost), Shyvana (three-cost), Olaf (four-cost), Brand (one-cost), Braum (two-cost), Aurelion Sol (four-cost), and Swain (five-cost).
Reddit also included trait stats in the leak for three, six, and nine Dragonsoul champions. According to the leak, three have 40 Spell Power and Attack Speed, while its Dragonflames deal 40 percent while it has maximum health.
Six features 80 Spell Power and Attack Speed, while its Dragonflames deal 80 percent with maximum health.
Nine has 200 Spell Power and Attack Speed with a Dragonflames that deal 200 percent with maximum health.
Ahead of the release of Set 4.5 of TFT Fates on January 21, new traits and champions would be uploaded to PBE on January 6 with Patch 11.1.
Written by Oladipupo Mojeed