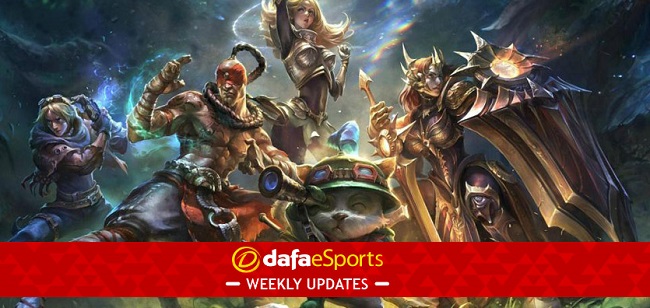 After a rough 2020 LPL season, Royal Never Give Up has parted ways with top laners He "705" Yu-Long and Tian "New" Zhi-Peng, and bottom laner Lu "Betty" Yu-Hung.
Inaannouncement on Thursday, the organization thanked the trio for their effort during their stint with them. The top laners couldn't fill in the void for the team's former top laner Xie "Langx" Zhen-Ying. Langx has proven that he knew how to play around his teammates much better than them.
RNG subsequently announced the signing of familiar faces, which include a promising rookie ADC from Dominus Esports, Chen "GALA" Wei. They also added Xiaobai and Lele from the LDL team from eStar Gaming to their roster.
They further revealed that Xiaohu would be swapping his role to Top lane, having been the team's midlaner for many years.
The announcement is coming following their lackluster performance in the 2020 League of Legends season, where they ended up in 7th place during the Spring Split and ninth in the Summer Split.
Betty couldn't live up to expectation during the Summer Split as his performance dropped.
With GALA's presence on their roster, RNG elevated their gameplay and began winning more, but it wasn't enough to give them a massive improvement in the standings.
With this latest announcement by the League of Legend team, the players' ceiling on this roster is high.
It, however, remains unclear how they will mesh for the upcoming season. For instance, Xiaohu, in particular, has a huge question mark on his head based on performance.
Now that he has been switched to a top laner, he will be competing against top lane veterans, which include Nuguri, Zoom, Bin, and 369.
Those mentioned have shown their mettle and proved their skills and knowledge both on the domestic and international stages.
So, the new top laner has a lot of job on his hands as RNG enters its eight years of existence.
Written by Oladipupo Mojeed