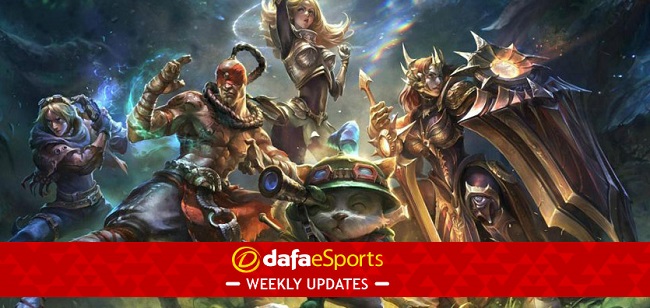 Riot Games has fined TSM co-owner Andy "Reginald" Dinh $5,000 over a tweet described as unbecoming of a major stakeholder.
Reginald had tweeted last month in reaction to Cloud9 support Vulcan's comment on the topic of potentially lifting import restrictions in North America.
League of Legends interviewer Travis Gafford, during his League show, Hotline League, confirmed the development, saying he had been in contact with Riot, who Confirmed that the TSM boss did get fined $5,000 for unbecoming conduct.
The official 2021 LCS ruleset has a whole section dedicated to prohibited conduct from all team members, both in and out of League matches. According to reports, Reginald violated one of the rules by writing that type of comment, which led to the fine.
There had been several debates concerning the lifting of import restrictions in the LCS. The debate has led to several reactions after senior management of all LCS teams, according to reports, spoke in favour of removing or changing the rule during the league's annual press conference in February.
Gafford noted that Reginald had on February 28 tendered a personal apology to Vulcan in a blog post where he further explained his position on the subject matter.
In the blog post, he said it was the heat of the moment that made him say so, adding that emotions got the best of him. He said it was also a lesson for him.
In an interview with Gafford, Vulcan, who said he didn't take the comment personally, confirmed the apology. According to him, there is nothing much to apologize for.
He then advised him o show better composure as an owner and not attack him as he did.
The 2021 LCS Spring Split enters week five on Friday, March 5. TSM will tackle Dignitas at 5 pm CT.
TSM is currently second on the log with 24 points, 6 points behind Cloud9.
Written by Oladipupo Mojeed