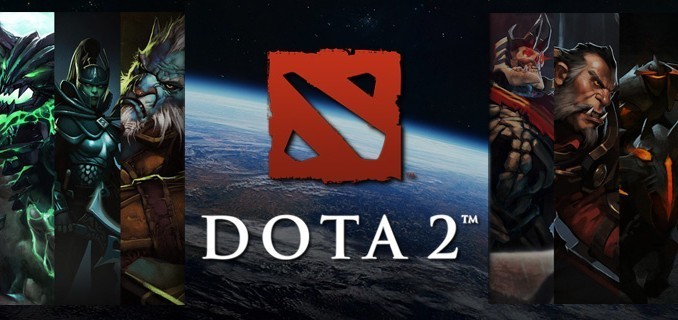 Singapore has given some famous names to the Dota 2 scene, such as The International 1 3rd-place finishers Scythe Gaming and renowned star iceiceice.
However, Singaporean teams have, in the main, not been able to make their mark on the international Dota 2 scene.
One of the four remaining teams in this weekend's qualifier will hope to change that, as the winners will have the chance to rub shoulders with top-level Dota 2 teams such as PSG.LGD and Team Secret, who are already confirmed for the main event,
The quartet who made it through the open qualifiers are Resurgence, NutZ + 4, Omegalul and Team Uprising.
Format
Semi-finals, decided by a draw, will be played in a best-of-three format. The two losers will drop down to the lower bracket, while, the winners will meet in the winners' final to fight for a spot in the grand final.
The first round in the lower bracket will be played in best of one and the victor will face the loser of the winners' final for the second spot in the grand final.
Only one team will advance to the main stage and a best-of-five series in the grand final will decide which one it will be.
Players to watch
Meracle
Team: Resurgence
Approximate earnings: $21,524
Position: core
Signature heroes: Naga Siren, Morphling, Juggernaut
Meracle is a popular name in the South East Asia scene and plays as a hard carry. He made his name mostly in SEA but Meracle has faced teams from the highest-level Dota while playing for First Departure, Titan, Mineski, Scythe Gaming and WarriorsGaming.Unity.
Aside from that, the Singaporean carry has been part of Chinese teams such as Rising Stars and, most recently, iG.Vitality where he participated in the Changsha Major, earning 9-10th spot. Not meeting the success he wanted, he is now captaining Team Resurgence.
His playstyle can be described as classic carry – one who stays in lanes and likes farming to get advantage and favours the late game, while focusing mainly on objectives. Mercale enjoys playing for the late/ultra late game where his heroes' abilities will gradually but certainly overpower the enemy's. Meracle is a proponent of objectives-based gaming and strongly favours split pushing, as well as illusion play. Heroes, such as Juggernaut, Naga Siren and Morphling are among his favourites. In the current meta, heroes that fit the profile are some of his most-played in the last six months – Phantom Lancer (8 matches) and Spectre (6 matches).
NutZ
Team: NutZ + 4
Approximate earnings: $225,560
Position: core
Signature heroes: Witch Doctor, Crystal Maiden, Warlock
Another high-profile name from the Singaporean Dota 2 scene, NutZ started his career in the local Flash eSports before eventually moving to South Korea and becoming a vital part of the MVP rosters – MVP Hot6ix, as well as the MVP Phoenix. The team was one of the pleasant surprises of The International 2015 and finished 7-8th which is probably his most prestigious achievement.
Moving on, NutZ had stints with 4Hate and Mugsy, before re-emerging on the international Dota 2 scene with Team Faceless, where he was an integral part of the line-up and took part in two Majors (Boston and Kiev), as well as finishing in 3rd place on the stage of Dota 2 Pit League Season 5 and 4th in the Manilla Masters. After the team's disband in July 2017, NutZ left the pro scene, but has since returned with NutZ + 4 to try to make his mark on home ground.
NutZ is a position 5 support. Often playing sacrificial role for his teams, he would secure the safe lane farming for his carry. Staying in the lane and pressuring the enemy heroes in the safe lane is another of his duties that he performs well. Sometimes he tends to roam to secure a kill in order to create space or secure advantage in another lane. NutZ is responsible for warding and counter-warding respectively. In terms of heroes, he favours strong laning supports with huge team fight potential such as Witch Doctor, Crystal Maiden and Warlock. Captaining his side, he is now responsible for the drafting of his team.