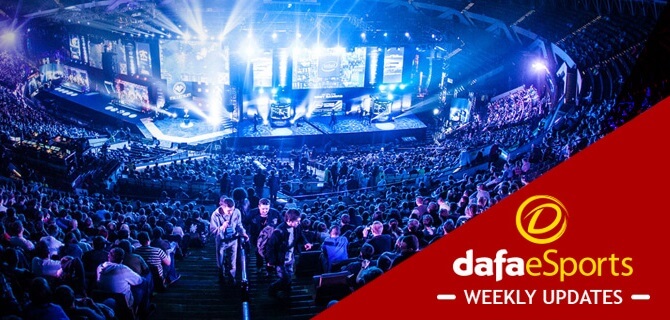 Atlanta Reign's Homestand weekend sees the Overwatch League's Stage 3 regular season reach its conclusion.
Sadly only pride will be on the line for Atlanta at the Cobb Energy Performing Arts Centre. It's been a dreadful stage for the Reign and they head into the final week with an 0-5 record.
This weekend will therefore be focused on building for the future more than anything else.
Atlanta had a swift fall from grace after being one of the unexpected rapid risers in Stage 2.
In front of their own fans they will face off against two teams with a combined single win – Toronto Defiant and Florida Mayhem – and it is difficult not to think if they had faced these opponents earlier in the campaign they could have gained some positive momentum to carry forward.
They will start favourites against the Defiant – Dafabet make them 1.263 shots to Toronto's 3.900.

Dragons not there yet

One team in the thick of the play-off race are Shanghai Dragons, who are still out to prove themselves despite their 4-1 record thus far.
The trepidation comes from Shanghai having one quality win over the Los Angeles Gladiators having otherwise ridden a fairly lax schedule.
The DPS pairing of diem and DDing has been one of the most potent in the league thus far, with play in particular on Widowmaker and Pharah being a key strategy that other teams have begun to adopt.
With Gamsu a stable veteran presence in the frontline of the squad, things are looking up for Shanghai as they look to book a play-off spot against Guangzhou Charge. The Dragons faced the Charge in Week 4 with an eventual 3-1 victory leading to their current excellent position and they are 1.223 to repeat the success in Atlanta.

Fusion with an opportunity

One of the teams battling it out with Shanghai for a play-off berth are the Philadelphia Fusion – the pair meet this week.
Similar to Shanghai, the Fusion have not exactly faced top-tier competition in this stage and with a 3-2 record they clearly have more work to do.
The positive for the Fusion is after their first match against the winless Washington Justice they find themselves up against the Dragons in what could be a winner-takes-all scenario.
For the Fusion, one of their main issues throughout Stage 3 has been their inability to perform well outside of an older version of the popular GOATS composition, but last week against Boston Uprising they did finally show up on a triple DPS composition that played out well for them.
The Fusion thrived last year on the DPS duo of Carpe and Eqo with their deep champion pools and high skill caps that carried the load. With a possible shift to this style of play, it could mean bigger and better things for Philadelphia if they can find a way to slip into the play-offs.

New York still unbeaten

Looking to clinch the top seeding for the play-offs are New York Excelsior, who are the only remaining undefeated team at a perfect 5-0 mark.
While Florida and Toronto appear to be simple opponents on paper, keep in mind that New York have previously lost unexpectedly against teams not expected to perform, such as Atlanta, earlier in the year.
A more recent example of them struggling in a game they were expected to dominate comes from last week when the Excelsior were pushed to a fifth map by Dallas Fuel, who ended up finishing their stage at a dreadful 1-6 mark.