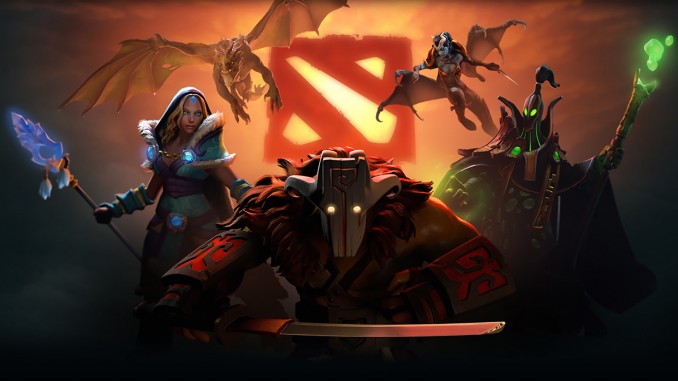 Introduction
With TI8 now only three months away, the world's top teams are racing to earn a spot in Dota 2's showpiece competition.
To date, only two organisations have qualified – Virtus.pro and Team Liquid. The rest still need to secure points to guarantee a place and the latest Major in the Chinese city of Changsha offers a perfect opportunity. With a $1,000,000 prize pool and 1500 DPC Points on offer, this event could see a third team lock their place at The International.
The Format
With 12 teams attending, the tournament's structure is a little unusual.
The group stage begins by splitting the teams into two groups of six, with matches then taking place in a best-of-two round robin format. The top teams in each group will advance to the second round of the Upper Bracket, with the 2nd and 3rd placed teams advancing to the first round. Meanwhile, the 4th and 5th placed teams will start in the Lower Bracket, with the very bottom teams being sent home.
The structure of the playoffs is more straightforward as it will follow the usual double-elimination style with losing teams falling into a Lower Bracket before being eliminated. All matches in the playoffs are best-of-three with two exceptions – the first round of the Lower Bracket is best-of-one and the Grand Finals are best-of-five.
The Teams
The two teams that have already qualified for TI8 will not be participating, giving the other sides a golden opportunity to secure the points they need to join them at Dota 2's main event.
European side Team Secret are the closest. They are only 350 points from qualifying so finishing 1st or 2nd in Changsha will secure their place at TI8. They have a good chance too. Their performance at the recent DreamLeague S9 was exceptional as they secured an impressive victory over TI7 champions Team Liquid in the Winners' Bracket Finals. Ace showed his stuff in this clash, crushing Liquid with both Ursa and Weaver. If Secret can replicate that performance here, then they will comfortably secure their spot at The International although it must be noted that they have gone off the boil slightly with poor showings at both DAC and EPICENTER XL recently.
Newbee are likely to be Secret's main competition in Changsha. The Chinese outfit will be playing on home turf and although they have had some remarkable successes – 2nd place at TI7, winners of ESL One Genting 2018 – their more recent performances haven't been as strong. They only finished 4th at DreamLeague S9 and were eliminated at the group stage of EPICENTER XL. Despite this, they will be determined to bounce back and are not to be taken lightly.
Vici Gaming and Mineski, like Secret and Newbee, also secured an invite to the Changsha Major and both will fancy their chances. Mineski enjoyed a close 3-2 win against LGD Gaming in the Dota 2 Asia Championships Finals, while Vici's greatest achievement this year was a 2nd place finish at ESL One Katowice, losing only to the brutal Virtus.pro in the Finals. Secret do seem to have the edge on them though, as they defeated both teams at this year's Captains Draft.
Three of the 12 teams have qualified through their position in the Dota Pro League – iG Vitality, Invictus Gaming and PSG.LGD, formerly known as LGD Gaming.
Invictus are in with a good chance here as they are represented by both their main team and iG Vitality. Although the latter haven't made much of a splash this season, Invictus are a tough team to beat. Coming 5-6th at TI7 and 3rd-4th at the Kiev Major, they've shown that they can go toe-to-toe with some of the scene's fiercest sides. Their recent form is sketchier though.
PSG.LGD may prove to be the biggest challengers out of these three. Close behind Team Secret in the DPC rankings, they could sweep away the competition in Changsha. Coming straight from their triumph at EPICENTER XL last week – where they crushed Team Liquid 3-1 in the Finals – PSG.LGD are in top form and won't shy away from the opportunity to secure a berth at TI8. Ame is a player to watch out for – his prowess on Slark during EPICENTER XL ensured that Team Liquid were completely shut down in their final match.
Turning our attention to the five teams that came through the regional qualifiers, OG, hailing from Europe, perhaps stand the best chance of any of them. The team have a remarkable history, with wins at the Kiev Major 2017, MDL Macau, the Boston Major 2016 and more. However, their record in 2018 has been less impressive, with their most significant success being a 4th place position at Galaxy Battles 2. They'll have to return to their old form if they want to win here.
Vega Squadron, from the CIS, and TNC Pro Team, hailing from the SEA region, are worthy challengers too but both have struggled against the scene's powerhouses and are likely to fall short here.
Lastly, from North and South America respectively, we'll be seeing VGJ.Storm and Infamous. VGJ.Thunder are one of the more formidable teams on the scene, ranked #8 in Pro Circuit Points, but sister team VGJ.Storm, who were founded towards the end of 2017, haven't yet made an impression. Infamous, meanwhile, have a poor record internationally and generally perform better at competitions in their own region.
Conclusion
Team Secret are the team to watch – being so close to securing a place at TI8, they are bound to give it their all – but with so many powerful and dangerous teams in the mix, it's a series that's not to be missed.