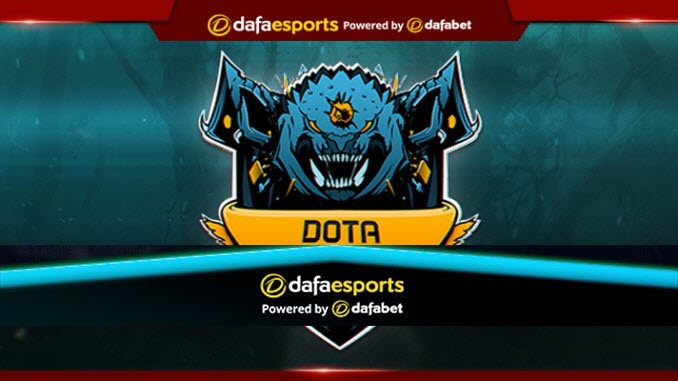 Bangkok hosted the second GESC Dota 2 Minor event of the year and despite being just a Minor, the event attracted some top names including Team Secret, EG and Fnatic, largely on account of the DPC points on offer.
None of them claimed victory, however, as two unlikely contenders made it to the Finals – VGJ.Storm and Keen Gaming. Here, the North American team deservedly beat their Chinese counterparts in two games to claim the title, alongside $110,000 and 150 DPC points.
On their way to their first Finals
VGJ.Storm finished fourth in the round-robin group stage below Fnatic, Team Secret and EG with a record of four wins and three losses. They beat Alpha Red, SG e-sports, The Final Tribe and Keen Gaming, while losing to the three teams that finished ahead of them.
This put VGJ.Storm in the quarterfinals against The Final Tribe. A 2-1 victory meant they met Fnatic in the semis, but despite being underdogs, VGJ.Storm did not fret and won rather comfortably.
Keen Gaming were already waiting in the Finals and although the Chinese side had not impressed during the group stage – winning just two games of seven – they seemed transformed during the main event, eliminating strong favourites EG and Team Secret to reach the Finals. Their luck ran out here though as VGJ.Storm made short work of their opponents, securing a clean 2-0 victory to claim the crown.
Despite Keen Gaming coming out of the laning stage with the advantage in the first game, once there was a need for the teams to coordinate, VGJ.Storm's better team fight potential and execution became evident. KG's line-up lacked enough damage and ultimately could not do anything to stop VGJ's momentum.
The second game was much more of a contest, at least until the mid game. In a similar manner to the previous clash, however, VGJ.Storm managed to outdraft their opponents and ended up with another synergetic team fight line-up. Despite more suited for the late game, VGJ.Storm took the initiative in the mid game and comfortably built their advantage to win the encounter and with it the tournament.
Who are VGJ.Storm?
A team in the making, VGJ.Storm are already making waves. The North American outfit had both ups and downs in the group stage, but the crystallising trend is that they are a team that performs best when they know what they want to achieve from the game and have a clear outlined draft to put those ideas into practice.
SVG is the mastermind behind this and he knows that the team flows better when everyone is playing the role that best fits them. The team also play in quite a disciplined manner and try to avoid taking unnecessary risks even when they are at an obvious advantage, patiently waiting for the right time to close the game.
Their supports work tirelessly to provide space for their cores. The team does not play around anyone in particular and this is best seen with the example of Resolut1on – a player associated with needing space to farm in order to become viable in the mid to late game. In Game Two of the Finals, the team did not hesitate to sacrifice his lane in order to proceed with the game plan and accomplish the greater goal – to win.
Players have the ability to catch up too. Resolut1on, a player who is known to need space and farm to be able to carry the game, would sometimes find himself being a second farming priority of the team to YawaR but despite this he was still able to get back into the game and have a crucial role. This would particularly happen in the successful team fights – VGJ.Storm's strongest weapon. Resolut1on had games where his farming was a priority as well though and aided by his team-mates, he did what he does best – amass a huge amount of gold in a short space of time.
Sneyking is a player who works tirelessly solo and, in this respect, his play style differs a lot from the classic position 4 roamer. He would often pick a lane and push it by himself (best seen with Abaddon) which would accomplish one of the two things – either he would draw the attention of the enemy team to his lane thus providing space or, if ignored, he would take down towers and accomplish objectives – a role he did exceptionally well in Bangkok.
The main role of a roamer was undertaken by MSS, who was most efficient when he was playing Tusk. MSS played a vital role in securing ganks, as well as giving his team the edge to prevail in a team fight. His use of the Ice Shards spell would often close down the escape path of enemy heroes and thus secure the kill.
YawaR, the less famous brother of EG's SumaiL, has finally gotten some rewards for his efforts. He was quite versatile in terms of heroes and played whichever hero was needed. His performances with Morphling and Death Prophet were most memorable, where he demonstrated excellent decision making with the timing of his spells such as Death Prophet's ultimate in crucial team fights or game deciding pushes.
Final words
This VGJ.Storm roster is just three months old with Resolut1ion playing alongside his team-mates for only a month. This was the first event in which he participated for VGJ and he has already won the same number of tournaments that he won with OG, where he spent seven months.
It is quite rare in Dota to see a team so young executing their combinations so flawlessly and coordinately. The team gelled quickly, but it should also be noted that they did so when they were on the top of the draft and had heroes with which they were comfortable.
The team secured their first DPC points and will be participating in the MDL Changsha Major this week, as well as the China Dota 2 Supermajor later in the season. While they cannot qualify for TI8 through the DPC rankings due to making two changes outside the official roster lock period, they will be aiming to build on their momentum as the season comes to a close.