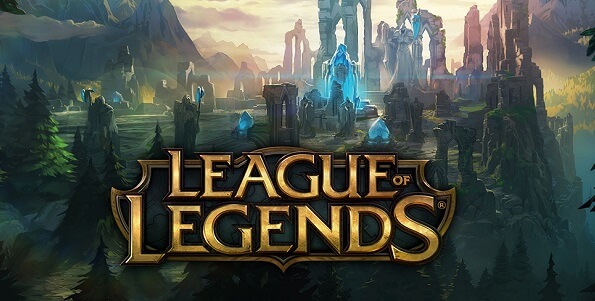 Having finished first and second in the regular Summer season of the League of Legends European Championship, G2 Esports and Fnatic are already assured of a top-three finish.
The format of the play-offs means those two will meet with the winners progressing to the final and the losers getting a second chance against the team who comes through the four-way battle between those who finished third to sixth.
That quartet all have the ability to build a hot streak before that semi-final.
G2 look the team to beat but in a field of this quality they are no certainties.

G2 stand tall

G2 have been the top squad all year, with their versatility making them the most difficult team to devise a game plan against.
Boasting a talented line-up from top to bottom, G2 produced some of the highest peaks in the world including their victory at the Mid-Season Invitational earlier in the year.
They have already qualified for the forthcoming World Championship but continue to have their eyes on taking home the European title once again.
With much attention deservedly paid to the likes of Caps and Perkz, one player continually overshadowed is Support Mikyx, who is a game-changer for this squad. With both shot-calling and mechanical prowess, Mikyx can be the spark plug for this squad in the play-offs.

Early momentum key for Fnatic

Fnatic have done well throughout the Summer split, with continued emphasis on giving Rekkles Karma and other mage champions.
They have been one of the few teams to take down G2 this split thanks to one of the higher skill floors – and ceilings – in the league.
Broxah continues to shine on playmakers with Bwipo and Nemesis finding success on meta selections such as Aatrox.
This is a line-up with plenty of experience but Fnatic lack some flexibility, so keep an eye on their ability to find early momentum in the series.

Tricky clash awaits Splyce

Splyce slipped out of the top two towards the end of the regular season and now face a difficult match against a Rogue team who surged up the standings down the stretch.
Splyce's strength comes from Marksman Kobbe who continues to receive praise as one of the best in his role in the region.
As a whole, Splyce have been a consistent-yet-conservative side, generally taking out their opponents but doing so with less flair than some squads rely on.
That consistency, however, is a good sign heading into the play-offs, with Rogue not to be underestimated as they have shown their true colours and passion when their backs are against the wall.
If Splyce can weather the early storm that Rogue will bring, their likelihood of success will jump significantly.
Rogue can currently be backed at a tempting 5.530 with Splyce heavy favourites with Dafabet at 1.153.

Schalke with momentum

The other side of the bracket sees FC Schalke 04 and Team Vitality, teams with very different showings in the regular season, go head to head.
Schalke won four of their last five matches, including a victory over this Vitality line-up in the ninth and final week of the regular season. It is therefore no surprise to see them chalked up as 1.257 favourites.
The Bottom side of Upset and IgNar has been the core of this squad's success, with Trick coming in from the LCK as a quality import. Trick had previous experience in Europe and he has done a good job of picking up where he left off as a solid Jungler, albeit with a lower floor than some.

Bottom battle crucial
There is a rivalry in this match with Vitality's Attila battling against Upset and that appears to be where much of the focus will be.
Vitality, up and down all season long, need their Bottom side to at least go even in the laning phase to allow Jiizuke and Cabochard to scale up and find success in late-game team-fights.
Given Jiizuke has performed much better on comfort champions such as Ekko this split, keep an eye on his champion throughout the series as veteran coach YamatoCannon could look to give one of his star players comfort as often as possible. Vitality are 3.960 to pull off the upset.