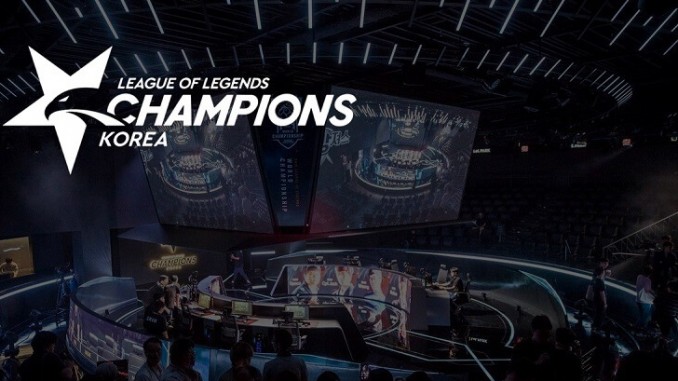 The play-off issues and relegation spots in the League of Legends Champions Korea were decided at the last possible minute of the regular season.
kt avoid drop

kt Rolster were able to avoid relegation with an impressive 2-1 victory over KING-ZONE DragonX – and assistance from Hanwha Life Esports who were unable to find a final-week victory despite their previous momentum and they will now enter the LCK Spring Promotion tournament.
One of the largest storylines from Week 10 was that one of the most respected players in the history of League of Legends appears to have played his final competitive game, with kt Jungler Score stepping away to fulfil his mandatory military service.
Score was around from the beginning of competitive League of Legends, eventually role-swapping from Marksman to Jungler, but is leaving the game on a fairly low note given kt failed to deliver on some high expectations. Moving forward, the key for kt will be attempting to retain Mid-laner Bdd, the lone shining star of this squad.

Gen.G have questions to answer

Despite their large run of success following Rift Rivals, Gen.G ended up missing out on the play-offs with many observers blaming their odd choices in terms of player selection.
Gen.G ended up benching Fly for Rich, with Fly coming back in and then being benched again, this time for Roach, their Top lane back-up. Roach had played Mid before as a change up to Fly, but given the race Gen.G were in for the play-offs the decision was questioned by many.
Ruler and Peanut were two of the strongest players in the league for much of the Summer split but they ended up missing the play-offs largely due to their loss to Afreeca in Week 9, the Freecs claiming the fifth and final play-off spot after Gen.G lost to DAMWON in their last match. They will now meet SK telecom T1 in the opening clash of the post-season.

SKT battle through

Entering with uncertainty surrounding their play-off chances, SKT managed to claim the fourth seeding for the play-offs despite losing to DAMWON in their penultimate match.
SKT then narrowly defeated SANDBOX Gaming 2-1 to punch their ticket through, with Faker having back-to-back carry performances on Azir. Many other SKT members also finally found their groove, with Clid looking clean on Lee Sin and showing his ability outside of static tank Junglers such as Sejuani.
SKT were able to show what veteran leadership can do, with their ability to remain calm shining through when they lost game one against SANDBOX. Game three proved to be a rout as SKT delivered under pressure.


Jin Air make history

Meanwhile, Jin Air Green Wings find themselves on the wrong side of history after they completed an 0-18 series record in the split, setting the all-time low record mark for the LCK.
Jin Air's fate was all but sealed when they dropped to kt Rolster in Week 9, with the eventual top-seeded Griffin dismantling Jin Air to complete the season whitewash.
Despite having some decent players, such as Route and Grace, Jin Air were unable to find any sort of positive momentum and finished with a woeful 4-36 map score.
Jin Air will now end up taking part in the relegation tournament, but do not immediately count them out as they survived after posting a 1-17 record in the Spring campaign.
One would imagine this team is destined for a complete roster overhaul, perhaps with only Route remaining, when the off-season kicks off. However, such a move is only likely to begin once the World Championships conclude, given Jin Air are expected to look to sign a player from a top squad to build around.