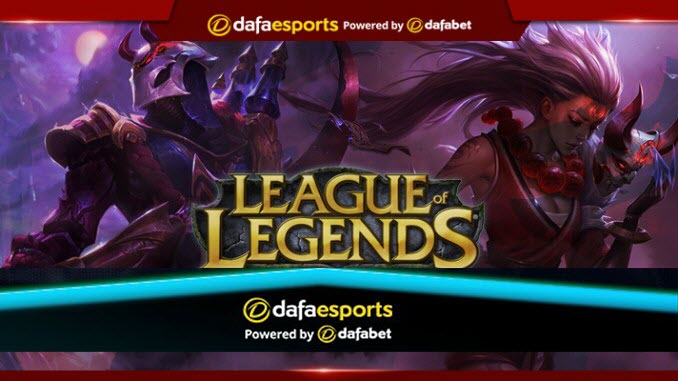 The final week of the League of Legends European Championship Spring season has arrived, with two play-off spots still up for grabs and four teams battling over them.
On paper, Fnatic (9-7) face a tough test but they have the momentum of a winning streak and the knowledge that slip-ups by others could see them through regardless of their own results.
Much more interesting will be seeing if FC Schalke 04 (8-8) can hold off Misfits and SK Gaming (both 7-9) for the other play-off place.
Fnatic need one win
The team in the best position to clinch one of the four remaining berths are Fnatic, who need just one win from their final two games to guarantee a top-six finish.
Winners of their last six, Fnatic have fully shaken off their 0-4 start to the campaign and found an unexpected consistency to close out the regular season.
A crew this talented was bound to bounce back and the overall versatility and experience this roster has makes them incredibly dangerous in games when the pressure is on, which will be the case this week.
Fnatic's final opponents are two teams already assured of a play-off place, G2 Esports and Splyce. In an added boost to Fnatic, the former have talked about resting their players and they might not even have their Support Mikyx due to health issues.
That is the reason Fnatic are favourites for both contests – Dafabet have them at 1.877 to beat G2 and 1.526 to defeat Splyce.
It will be worth keeping track of how Nemesis continues to evolve in Fnatic's line-up, as he is by far the least experienced when it comes to playing under pressure.
Destiny in Schalke's own hands
Sitting a game behind Fnatic in the final play-off are FC Schalke 04, who are in control of their own destiny.
They were able to snap their six-game losing skid last week against Misfits, but obviously they still have work to do if they to qualify for the play-offs.
Their win over Misfits came off the back of Odoamne carrying on Kennen from the top side, combined with Misfits making some fairly poor positional mistakes late in the match.
This could end up being how Schalke look to find success moving forward, focusing on getting Odoamne ahead rather than so heavily resourcing Upset to carry them through, despite his overall abilities.
Schalke have a rough opening match against Origen, who are still battling for the second seeding in the play-offs, but if things do come down to their final match, they will be pleased to be facing Rogue, who are bottom of the standings with a 2-14 record.
Schalke are 2.600 to beat Origen (1.510) and 1.303 to claim a crucial win against Rogue (3.570).
Misfits may miss out
After going 0-2 in week eight, Misfits now face an uphill battle to make it through and even if they win both matches will still need help from elsewhere if they are to finish in the top six.
Last week Misfits produced a pair of poor performances against both Fnatic and Schalke, each seeing mistakes, both in terms of individual plays early in the game as well as macro decisions in the mid-to-late game.
Misfits have an interesting schedule this week, first against Splyce – a difficult match-up given Splyce are battling for a better seeding – and table-toppers G2, who will have nothing to play for.
Misfits are underdogs for both matches, emphasising the task they face. They can be backed at 2.380 to beat Splyce (1.595) and 3.060 to defeat G2 (1.387).
The Bottom lane has always been the main hope for this team where Hans Sama and Support GorillA will need to show brilliance if Misfits are to have a shot at breaking into the finals.
SK Gaming need a miracle
Sitting with the same 7-9 record as Misfits are SK Gaming, who open this week against rock-bottom Rogue before a bout with second-placed Team Vitality.
They may well need to win both but while they are 1.371 favourites to beat Rogue, they are out at 3.060 for their clash with Vitality.
SK are coming off an 0-2 week, albeit their defeats coming against Origen and Splyce.
However, their issues from the beginning of the season remain. They generally lack star power and they look to make up for that by utilising solid drafts and quality communication. The problem is that this late in the split, with the pressure on, generally teams look upon their stars to carry.
SK's last win was their amazing comeback against G2 that was predicated on the latter's poor control of the mid-to-late game, but they now need to depend on themselves rather than relying on their opponents' failures.
Heavy pressure will be on the likes of Selfmade to facilitate the team, with Crownshot hoping to pull the team over the edge with a late-game carry.