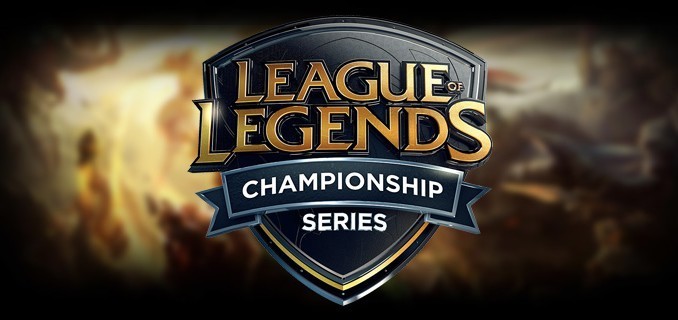 With only two weeks remaining in the League of Legends Championship Series, remarkably every team still has a shot at making the play-offs.
Realistically though it is now or never for the likes of 100 Thieves and Echo Fox if they are to overcome their poor position and actually challenge for a place in the Spring season finale.
This week is likely to really shake things out and show us which teams have a genuine title chance.
100 Thieves makes a change
As expected, 100 Thieves were open to the possibility of changing their roster, and they did so by promoting their Academy Mid-laner Soligo and benching Huhi for last week's matches.
With TSM and Cloud9 the opposition, it was always going to be a difficult week but overall the team did show some improvements, especially with their early game against TSM.
There are things to work on, clearly, but there is finally a bit of hope and optimism around this squad. They sit only two games off the final play-off spot with four matches to go and arguably have one of the easier schedules during the run-in.
Without having to face any of the top three teams – Liquid, Cloud9 and TSM – it is not unreasonable to believe 100 Thieves can go on a run this late in the season and make things interesting.
This week they face FlyQuest and fellow 4-10 team Echo Fox. They are 2.550 outsiders to win the former clash but 1.709 favourites for the latter.
Ssumday remains the core of this team and his brilliance will be needed if 100 Thieves are to continue their improvement down the stretch and clinch that play-off berth.
Froggen needs back-up
Golden Guardians are coming in off their fourth straight 1-1 week, with another a possibility given their polar opposition.
Much of the Guardians' improvement after the opening weeks came from positioning Froggen on a wave-clear orientated mage with the ability to have power within the late game. While much of this trend has continued, the team have yet to truly find consistency.
At 6-8, Golden Guardians currently sit just a game above both Clutch and Counter Logic Gaming, with the former being one of their opponents this coming week. The Guardians are 1.653 favourites for that one.
The other match, against TSM (1.411 to the Guardians' 2.950), will prove a much tougher task but every game is going to matter for this team as they close out the year.
Golden Guardians have yet to fully establish a second star alongside Froggen, and if ever there were a time for someone such as Hauntzer or Deftly to step up, it is now.
OpTic stable at last
The other team sitting at 6-8 are OpTic Gaming, who have at last been sticking with their line-up with Meteos the starting Jungler for some time now. They had gone back and forth between selections earlier in the split.
Crown has clearly been the best player for this team, even hard-carrying last week with Corki against Echo Fox as he slowly expands his champion pool having been criticised for it for years.
Meteos has brought a stability within the Jungle, and overall OpTic have been fairly decent. Many teams will not make the mistake that Echo Fox did of giving Dhokla Yorick – a top-tier pick he played before it was strong – but all in all OpTic have been slowly growing during the year and now represent a tougher challenge.
This week sees them face two dangerous opponents in CLG and Cloud9, but OpTic still have a chance to put some distance between themselves and the chasing pack, indeed they have been installed as 1.571 favourites to beat CLG.
FlyQuest won't be flustered
Last week FlyQuest were able to snap their four-game losing streak and come away with a clean 2-0 week to put themselves at 7-7. They now have a comfortable two-game cushion inside the play-off zone.
This week they face bottom side 100 Thieves and current leaders Team Liquid. They are 1.526 to beat the Thieves but 3.810 underdogs v Liquid.
Generally more about the team than one individual star, FlyQuest have been one of the lower-ceiling, higher-floor teams, with Viper at times providing a unique carry threat from the Top lane.
They are the type of team that should be less dependent on the meta game than others, so keep an eye on them when patches roll through to see if they have more stability than other teams.