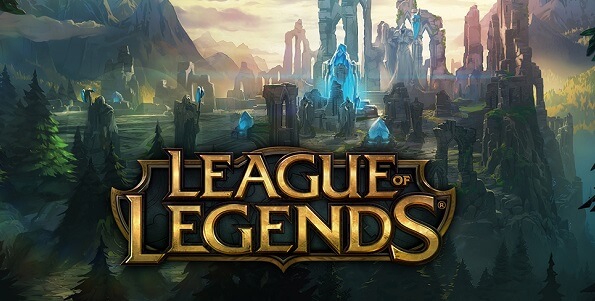 Riot Games have announced that League of Legends will be celebrating their tenth anniversary on the 15th of October.
League of Legends will turn 10 years old in October 2019, as the game's official release date was on the 27th of October 2009. Since that time, we have seen plenty of champions released, dozens of reworks for Ryze and dozens of lore to pack an encyclopedia.
Riot Games has announced that to celebrate the success of the game, as well as the big anniversary, they will feature live streams, events, and reveal their plans for the game's future. However, one of the biggest reveals, as they make their anniversary, is a refresh to the official League logo.
So, in order to mark their tenth anniversary Riot Games will have live streams and feature different events on their channel starting on October 15th. The first live stream event will be a 10th Anniversary Edition of Riot Pls, where they will take a look back at their favourite League of Legends moments and share a glimpse of what to expect in the future. The 10th-anniversary edition of "Riot Pls" will also include a popular segment where the company memes themselves based on responses to common player complaints.
It will also include a first look at this year's preseason changes and Teamfight Tactic's next big content update.
Also in the announcement, Riot mentioned that they currently see a worldwide peak of about eight million peak concurrent players on a daily basis. This makes one of the largest PC games in the world. They also noted that if their fans missed the live stream event, they will rebroadcast it throughout the following day.
The last part of the announcement was that Riot has refreshed the look of the League of Legends Logo. They stated: "We think this is the right time to set the stage for the next ten years by modernizing the official League of Legends logo." This is the first time they have changed the main logo in a very long time but not the first time that they have made some significant changes to the brand.
It will be available for viewing on the official League of Legends' YouTube channel and Riot Games' Southeast Asia YouTube channel.
The live stream event will be available in the following languages: Traditional Chinese, Thai Vietnamese, and Bahasa Indonesia.
Article by: Collins Nwokolo