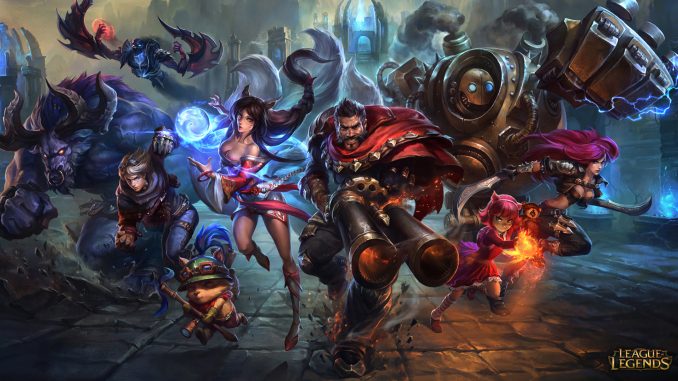 The League of Legends Championship Series is now into the second half of its Summer season and any team expecting to be in the play-offs need to make a move – if, of course, they haven't done so already.
Ahead of Week 6, Cloud9, Counter Logic Gaming and Team Liquid sit atop the standings with a 7-3 record, but a 2-0 week from any of the teams below them could shake things up.

Changes at Clutch

Clutch Gaming are among those chasing a play-off spot and they parted ways with their head coach mcscrag this week, with Thinkcard taking over. While Thinkcard will be away this week due to previously-planned engagements, this appears to be a desperate roll of the dice with Clutch still only a game outside the final play-off spot.
Clutch have lost their last three matches but two of those came at the hands of Team Liquid and Cloud9 with the third being against Counter Logic Gaming, who had their best week of the year.
Clutch have been willing to change things up, placing their Marksman Cody Sun on an assassin in Zed, albeit to minimal success.
This week was going to be rough regardless of the coaching change, with matches against two 6-4 teams in Team SoloMid and OpTic Gaming.
They are outsiders for both matches, although only 2.220 to beat OpTic.

Sub works well for Cloud9

As for Cloud9, they entered Week 5 in uncertain territory with a rookie subbing in, but they were able to thrive and take down Team Liquid.
Kumo played incredibly well on Jayce in both matches, although it was indicated that Licorice would return to the starting line-up after a week off for his wrist injury. This is an interesting situation for Cloud9, as they could ride with the momentum of Kumo while allowing Licorice to rest further in a bid to avoid any further injury issues.
A key outside the quality play of Kumo is that Svenskeren continues to assert himself as potentially the best Jungler in the region. With a willingness to play engage tanks or playmakers, Svenskeren is a multi-threat Jungler with a knack for precise team-fighting late in the game.
With such flexibility on their roster, Cloud9 are one of the more difficult teams to counter plan for, with Echo Fox and Team SoloMid having that task this week.
Cloud9 are favourites to win both of their matches this week, although the odds suggest a close battle with TSM – Cloud9 are 1.740 for victory in that one with their opponents at 2.110.

Thieves look to bounce back

One team going a bit under the radar are 100 Thieves, who are coming off a 0-2 week following defeats to TSM and Liquid.
The Thieves showed promise back in Week 4 when they took down Cloud9 and FlyQuest but their following showings were an expected and unsurprising fall back to earth.
However, 100 Thieves now have a reasonable set of games with OpTic Gaming and Echo Fox, and this week looks key for their play-off hopes. They are favourites to beat Echo Fox but out at 2.520 to defeat OpTic.
FakeGod and Ryu have brought a more consistent dimension to this squad, with the bottom side of Bang and Aphromoo also looking more comfortable. Ryu has played with Aphromoo before and their synergy and ability to play well in the mid-to-late game with the latter's shot-calling has been an important outcome of the team's recent changes.

FlyQuest searching for momentum

FlyQuest have finally built some positive momentum after a 2-0 week which saw them beat both Echo Fox and OpTic. However, while they were fairly dominant against Echo Fox, the match against OpTic got too close for comfort after a poor fight choice late in the match.
Wadid has become more and more comfortable within the squad, with the team praising him for his ward coverage that transitions into positive fights, in particular in the late game.
One recent switch up has been giving Viper a counter-pick if possible, with the likes of his Riven and Jax causing problems for the enemy Top-laner.
They will need those two to step up again this week as they face Golden Guardians and Team Liquid – and are considered outsiders for both contests by Dafabet.