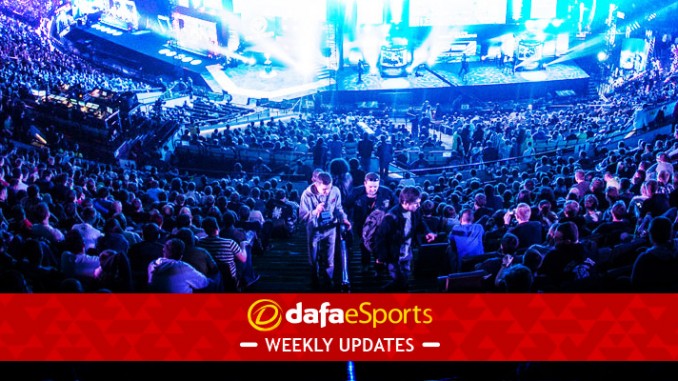 The League of Legends Championship Series enters its fourth week, with a key update coming in.
The LCS has voted to have the recent hot fix immediately inserted into the competitive patch, given its impact.
All eyes this week will be on the reaction to that fix and how it impacts the play of the teams.
With two thirds of the season remaining this was a strong decision by Riot and teams should have enough time to readjust their strategies.
New strategy to blame
The need for the fix was that a strategy had surfaced recently that involved Top-laners playing supportive champions such as Karma or Zilean without farming early game due to the gold generation between both the Kleptomancy rune and the AP Support item.
However, Riot Games deemed this an unhealthy way to play the game, and it has since been fixed. As a result, creep score (CS) numbers should be evened out with Top-laners playing more standard selections, and this could lead to more teams leaning on the champions from the previous patch that they are more comfortable on.
Guardians face tough task
After picking up their first two wins of the Spring split last week, Golden Guardians are immediately thrown into the fire when they open their week-four campaign against the undefeated Team Liquid, who are just 1.178 to claim another win.
Golden Guardians (5.020) relied heavily on putting Froggen on Karthus, a champion typically seen in the Jungle more than the Mid lane in the current meta. However, farm-heavy champions have always been the backbone of Froggen's career, and one would imagine even if his Karthus is banned away, he will fall back on another farm-orientated mage to help control the pace of the game for his squad.
Last week's success was not simply down to Froggen's Karthus, but also a more co-ordinated and thought-out performance overall.
It is, however, worth keeping in mind that both victories came against teams who ended up going 0-2 for the week.
OpTic chopping and changing
One of those teams was OpTic Gaming, who fielded their supposedly preferred starting line-up for the first time this year – and immediately saw a drop off in their play.
OpTic appeared much less co-ordinated and overall fell flat, leading to seemingly justifiable speculation about whether OpTic will go back to the previous roster, which was essentially their Academy roster with Crown still holding the Mid lane from the starting squad.
OpTic, as previously noted, are likely to be one of the most difficult teams to peg from week to week, with their willingness to change up their roster and the varying ways they can approach an opponent. They do at least have the luxury of having two more-than-capable starters in the Jungler position – Meteos and Dardoch – but it could help their Spring season if they stick with one Jungler to build up synergies with the likes of Crown.
Keep an eye on OpTic from week to week as they look to find a successful plan moving forward.
Their first game this week sees them face Team SoloMid, who start 1.564 favourites. OpTic are 2.450 shots.
Thieves make strong drafts
A team who shot up the rankings last week were 100 Thieves, who looked much improved in back-to-back wins over Clutch Gaming and Counter Logic Gaming.
The drafts are the first place to start for 100 Thieves, as they focused much more on giving Bang a strong Marksman with the likes of Vayne and Ezreal, while also setting up Ssumday for success by putting him on strong meta bruisers such as Urgot and Aatrox that he has previously thrived on.
In-game, the team generally looked more well-rounded as a squad, with Mid-laner Huhi having a much-improved performance.
Thieves have a decent-enough schedule to make some noise this week, with matches against both FlyQuest (coming off an 0-2 week) and Echo Fox.
They are 1.684 to see off FlyQuest (2.200) on Saturday.