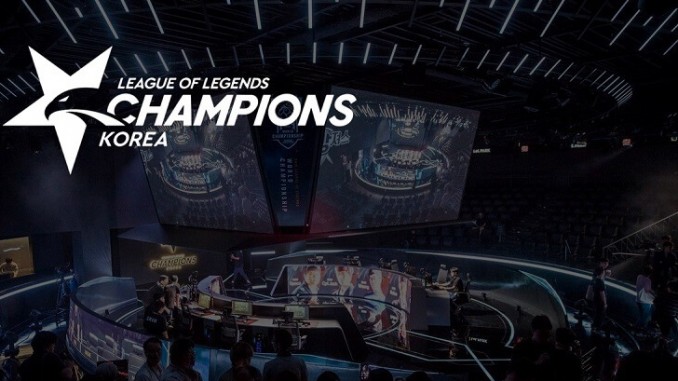 Ahead of week seven in the League of Legends Champions Korea Spring season, Gen.G sit just one game out of the relegation zone with a 3-9 record.
Badly in need of a win, they are able to focus on a single match this week – one which looks winnable as they take on the 2-8 kt Rolster.
Gen.G have gone to great lengths to try to fix their issues. For example, Top-laner Roach has been played in the Mid lane recently, as Gen.G look to use his versatility to gain an edge both mechanically and in terms of communication.
This has yielded limited results thus far but shows the lengths Gen.G have gone to in order to figure out how to find a win that could help them avoid relegation.
Gen.G still remain a team heavily focused on the play of star Bottom-laner Ruler, with the up and downs of Jungler Peanut also being a key factor in how the team end up performing.
Griffin to be tested?
With a 10-0 record, leaders Griffin have only dropped a single game thus far but this week they face an incredibly difficult sschedule, taking on SK telecom T1 and SANDBOX Gaming, who sit in a tie for second place.
Having had last week off, Griffin have had a good opportunity to prepare. Not only do Griffin have some of the world's best mechanical players and coordination, but they also have been trendsetters in the way that they break out unique and innovative champions, with many rivals then copying their compositions.
Chovy has blossomed better than many thought he would and with his skill level rising to match his team-mates, Griffin have hit new heights with some exceptional displays.
However, with patch 9.4 still fairly new to the competitive scene, this could be Griffin's most vulnerable week given the competition they are facing.
Keep an eye on superstar Jungler Tarzan, who will be the most important factor in both match-ups this week given the reliance from SANDBOX and SKT on their Junglers to get an advantage.
Huge week for Freecs
The other team at 3-9 sitting just above relegation zone are Afreeca Freecs, who have continued their roster shuffles with Brook, Ssol and Senan seeing some play last week.
Despite an 0-2 week, the Freecs did show some promise against DAMWON Gaming, securing a game win against the now 8-4 squad with the aforementioned players finding the success.
It is not unreasonable to expect this line-up to move forward, although Ucal sitting on the bench for quite some time would be surprising. He's been there as AF have a deep roster which means they can bring out several different compositions within a best-of-three series that can keep the opposition off balance.
This is a do-or-die week for this squad, as they first face off against Jin Air Green Wings, who have looked absolutely dreadful with no series wins so far, before they take on kt Rolster, who sit below them, one game back, in the relegation zone.
Kiin remains the most important player on this squad, first and foremost due to always being in the line-up and secondly his absurd versatility and mechanical prowess that makes him one of the best players in the world, let alone in the region. If Afreeca can get Kiin a late-game carry such as the Ryze from last week, things could get interesting.
There may be four weeks left, but this could be the week that Afreeca Freecs put some significant distance between themselves and their relegation rivals.