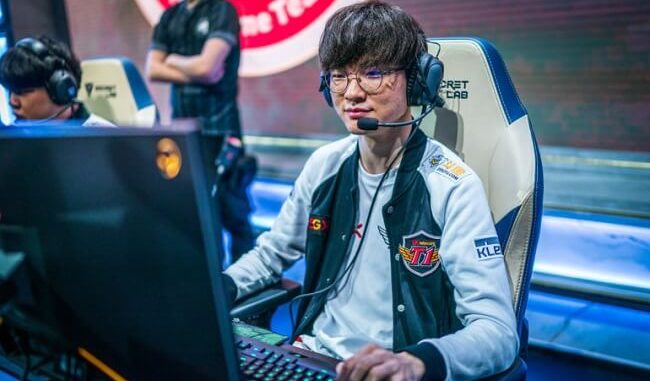 T1's Faker has scored his 2,000th kill in Korea's LCK.
In the game played on Thursday, Faker, who is also known as the Unkillable Demon King, added the feather to his list of achievements. With this, his resume continues to grow in leaps and bounds.
The greatest League of Legends player of all time achieved this feat when he defeated Afreeca Freecs support player Son "Jelly" Ho-gyeong with a stray Zoe E. In the game, he almost got his 2,001st kill on top laner Kim "Kiin" Gi-in.
Although Faker's best efforts got him the record, his team later lost the game minutes later.
Faker has eight domestic titles to his credit, and he has shown his mettle in three world championships. With his record, he is recognised as one of the most prolific players in League history and the original playmaker.
Faker is the biggest name in esports, but he hasn't recorded much international success of recent. But his ability is visible for all to see, making him to still be one of the top players in the game seven years after making his debut.
Faker had on July 11, 2016, secured his 1,000th kill in the LCK. Now, four years down the line, he has doubled his efforts and put his name in the record book.
In the 530 games he has played overall in the LCK, Faker has a win rate of 67.4 percent. This is because out of the number mentioned above of the game, he had won 357 and lost just 173.
Meanwhile, he is still behind retired KT Rolster jungler Score in terms of games played.
Over the years, his most played champion has surprisingly been Azir, with which he had recorded 155 kills in 43 games, which gave him a win rate of 76.7 percent and a KDA of 5.03 using his stint with the Emperor of the Sands.
He had recorded most of his success with LeBlanc, with which he had recorded 111 kills in 23 games, which is a 91.3 percent win rate, and a 7.29 KDA.
Presently, T1 is occupying the second spot in the LCK. With the best-of-three series next for T1 against Afreeca Freecs, a win will tie them in the first position of the standings alongside Gen.G.
Written by: Oladipupo Mojeed