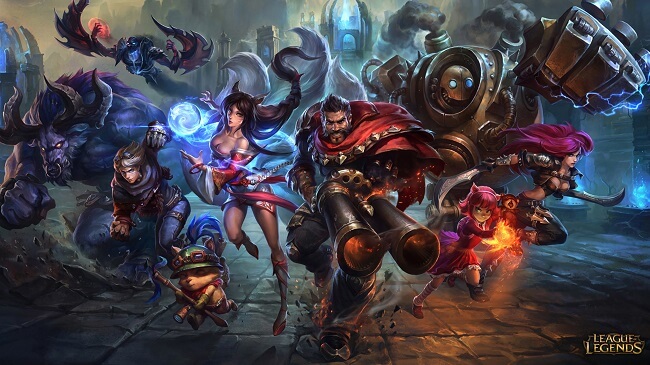 The LCK's Week 9 was full of surprises, with new players and upsets shaking up the play-off race.
Gen.G make a move

Gen.G made one of the more surprising moves of the week as they ended up subbing in Rich for Fly after the first game against Griffin. Rich was a fairly hyped player given his previous time playing competitive Heroes of the Storm for Gen.G, but taking out Fly when Gen.G sat at 10-5 was surprising to say the least.
Gen.G would end up losing to not only Griffin in 1-2 fashion, but they also dropped to the Afreeca Freecs 1-2 with Rich playing all three games. Rich did have a nice showing on Qiyana, but overall he struggled to find success and observers are wondering about whether or not Fly will be back in the line-up moving forward.
Losers of two in a row now, suddenly Gen.G have seen their play-off chances dwindle, as they are on the outside looking in given tiebreakers.

SKT stunningly upset

For SK Telecom T1 they had a stunning loss in their only match of the week up against Hanwha Life Esports. While Hanwha Life have been much better as of late, compared to the earlier portion of the Spring Split, this was a game SK Telecom T1 needed to win if they were to remain at the top of the table. Instead SKT now slide into fourth place with Griffin, DAMWON Gaming and SANDBOX Gaming all tied in first.
SKT pulled a bold counter-pick in the final game with Quinn in order to shutdown Hanwha Life's Renekton, but unfortunately it was not enough as a risky Baron that went in favour of Hanwha Life sealed the fate of the game.
Faker also had an odd performance in the final game while playing Akali, playing overly aggressive and taking trades Faker would typically not take. This appeared to be a coordinated effort alongside the Quinn pick, but it failed fairly hard.

Results don't go kt's way

Kt Rolster did about as expected, losing to DAMWON Gaming before narrowly besting the still winless Jin Air Green Wings. With Hanwha Life's recent success, kt are now sitting in a tie with them in eighth place, each with two matches to go before potential relegation. Unfortunately for kt, they have a worse match score with an inability to catch Hanwha Life on that front, so they must find success next week to avoid being relegated.
The good news for kt is that Mid laner Bdd continues to shine as one of the most mechanically gifted players in the world, dominating on both Azir and Akali as he continues to be the foundation for the limited times kt have had success this Summer Split.

Griffin return to the top

It seemed to be just a matter of time, but Griffin are back on top, sitting at the top of the league despite having a tied record with both DAMWON and SANDBOX.
Griffin clearly struggled to adapt to the latest version of the meta before this past week when they finally fired on all cylinders in wins over both Gen.G and Kingzone DragonX.
Griffin were able to secure a comfort pick for Doran in the top lane in both matches against Kingzone with Aatrox, while also allowing Chovy more freedom in the mid lane as he picked up both Kassadin and Vladimir. This, in combination with Tarzan, Viper and Lehends all seemingly being back in form, accumulated into a massively positive week for Griffin. Viper is the type of player who can single-handedly take over a game, with his Ezreal and Kai'Sa being his star performers in Week 9.

Conclusion

Week 9 was a great week for Griffin and their return to form appears to have come at just the right time. Gen.G will, however, rue their missed opportunities and now are on the outside looking in when it comes to the play-offs.