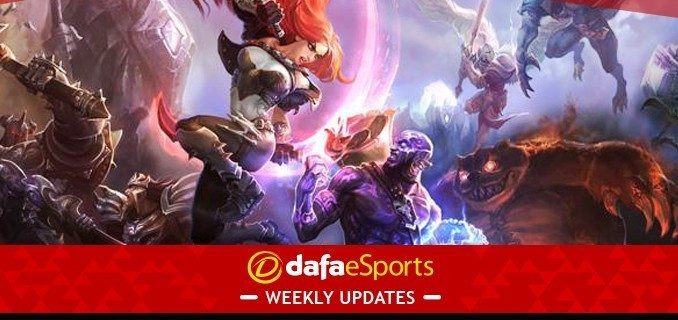 The LCK Summer Split 2019 is entering its tenth and final week, with relegation and play-off spots still undecided.
Hanwha pulling surprises

Hanwha Life Esports have had some incredibly interesting showings over the past two weeks, beginning with a loss to kt Rolster, a team looking to escape relegation over Hanwha Life. Yet Hanwha were able to bounce back in a way that few observers anticipated as they ended up taking down DAMWON in their subsequent match. During this past week, HLE also took down SK Telecom T1, who appeared to be unstoppable until that point.
Every player appears to be hitting their stride in this meta, with two of the players with the largest uptick in play being Jungler bonO and Tempt. One of the more underrated players in the league, even before this upswing, Tempt is a consistent Mid laner who can allow Hanwha to make it through rough early games as he neutralizes whoever is ahead on the enemy squad.
Hanwha are in a good position in terms of relegation given they are far ahead of kt in terms of match score (which is a tiebreaker), but they do have a rough slate of games with the Afreeca Freecs and Griffin. With their momentum, however, Hanwha must be feeling great entering the final week of play as they look to avoid the possibility of being relegated alongside the still winless Jin Air Green Wings.

Griffin control their own destiny

Atop the Summer Split standings, Griffin currently have the edge in terms of the number one seed for the play-offs, given they have the best match score and they have the easiest schedule remaining. Griffin have hit their stride recently, with three straight victories over potential play-off teams in SANDBOX Gaming, Gen.G and Kingzone DragonX.
This was a team that has shown they have incredible talent from top to bottom and the likelihood they would break out of their mid-season slump was fairly high. Every member of the team appears renewed after they figured out the meta game for this patch, with Jungler Tarzan back to his old dominant ways on more facilitating champions such as Sejuani and Skarner. With some of the best pathing in the game, Tarzan can affect every lane in a positive way, although he generally only has to protect lanes given the power his laners have in terms of skill.

Gen.G with the wrong move

One of the stunning changes coming from last week was Gen.G replacing Fly with Rich in the middle of the Griffin series and using him throughout the entirety of the series against the Afreeca Freecs. While a promising player given his Heroes of the Storm background and his swift rise towards the top of Solo Queue, benching Fly when Gen.G have been performing well was an astonishing decision.
Now suddenly Gen.G are towards the bottom end of the play-off race with just one match to go against a DAMWON Gaming side that is still in the running for the number one seed.
Despite the changes in the mid lane, the crux of this team throughout their surprising success thus far in the Summer Split has been the pairing of Peanut and Ruler. Peanut as a Jungler has finally found his old form, primarily playing more engage focused champions in a similar sense to Tarzan, with his aggression being key to his play. Meanwhile, Ruler has been as consistent as it gets throughout his time on Gen.G as a backline threat with the potential to carry a teamfight no matter the situation. Regardless of what ends up happening in the mid lane this week, there is pressure on Top laner CuVee who matches up against Flame or Nuguri.

Conclusion

There's a lot to play for in the final week of the regular campaign in the LCK Summer Split. Only Jin Air Green Wings, winless with an 0-17 record, are playing for pride while the other nine teams have meaningful match-ups. Griffin have the inside track on first place while Gen.G and Kingzone DragonX are on the outside looking in with seven contenders battling for the five play-off places.