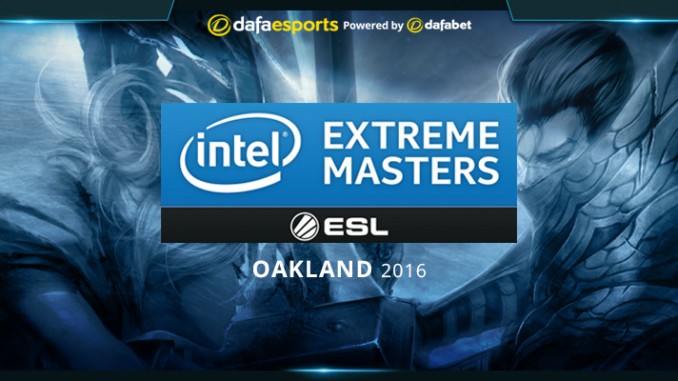 This upcoming weekend sees the return of international League of Legends eSports competition when six teams do battle in a potentially fascinating match up at the IEM event at the Oracle Arena in Oakland, California.
Team SoloMid the clear favourite
North America's Team SoloMid enter IEM Oakland as the clear favourite to win, even with their AD Carry position in flux. Superstar Doublelift has decided to take a break from competitive play and in his absence former TSM AD Carry WildTurtle is reportedly returning to the team (although it appears it may only be for this event). While WildTurtle is one of the better North American AD Carries, Doublelift's shoes are incredibly hard to fill and it will be a challenge for him to provide similar results.
Coupled with the news of Doublelift's departure, Support Biofrost still has yet to prove himself on a global stage. Biofrost dominated during his first ever split of the LCS, but clearly regressed when facing the stiffer competition of both Korea's Samsung Galaxy and China's Royal Never Give Up at the World Championships. If the combination of WildTurtle and Biofrost has any semblance of cohesion, Team Solo Mid should have a golden opportunity to win it all.
Unicorns of Love carry European hopes
Europe's Unicorns of Love will look to embrace the underdog role as they plot to upset TSM once again at an IEM event. Previously at IEM San Jose UOL infamously shocked the world when they defeated a much better TSM team back in 2014. The UOL players to watch out for are the solo laners; top laner Vizicsacsi and mid laner Exileh.
Vizicsasci has been with UOL since the beginning and started his career as an average player. Originally known for playing Poppy before anyone else, Csacsi, as shoutcasters and fans alike know him, has risen to become one of the best top laners in the west. Look for him to continue his dominance of the top lane at this tournament, with both Poppy and Ekko being the key picks in his arsenal.
Alongside Csacsi is one of the newest members of the Unicorns; Exileh. Known primarily for his Ryze and Vlad, Exileh has shown incredible growth over his first split of the LCS. Initially a risk taker who many times was the catalyst for victory or defeat, Exileh has slowly developed a more controlled aggression that allows him to become the consistent threat his team relies on. With Csacsi and Exileh at the helm the Unicorns of Love look to play spoiler once again by taking down tournament favourite Team SoloMid.

Longzhu and Flash Wolves the best of the rest
Korea's Longzhu enter IEM Oakland as a team made up of quality players who haven't quite been able to put it all together. Jungler Chaser and mid laner Coco were seen as prize free agents when they signed last offseason, but the team has never shown the cohesion needed to be a top outfit. However, with so much talent in their ranks, it's difficult to count Longzhu out of any match they play so be on the lookout for them to make some noise this weekend.
The LMS's Flash Wolves enter as the most likely to square off against TSM in the finals. While bowing out in the group stage at the World Championship, the Flash Wolves showed an ability to play League of Legends at the highest level when they took a game off eventual champion SK Telecom. The key to their success is Jungler Karsa, who is one of the best mechanical junglers currently in the game.
Brazil's INTZ come into IEM Oakland looking to gain consistency on an international level. After taking a game off China's Edward Gaming in the group stage of Worlds, INTZ showed they have the ability to play against the best teams on the planet. As with the Flash Wolves, INTZ's success is based on Jungler Revolta and his ability to influence other lanes. INTZ will look to build on their Worlds performance by making a deep run in Oakland.
Oceanic representative Chiefs eSports Club will be hoping to use the event to make a name for themselves on the International stage. After failing to qualify for the recent World Championships, star mid laner Swiffer and crew will try to show the World that they can compete with anyone on the rift.
All in all, a fascinating mixed bag of teams will compete in Northern California and it will be interesting to see if Team SoloMid can dominate as anticipated or whether there is an opportunity for a new team to break through.