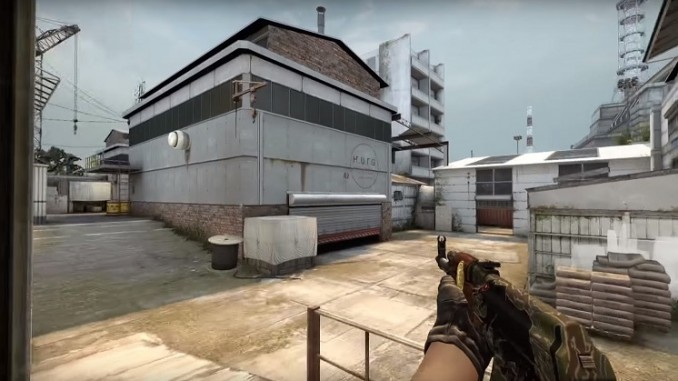 After coming away victorious over Astralis in the iBUYPOWER Masters IV final earlier this year, Team Liquid have a real shot at claiming North America's second-ever Major when they take part in the Intel Extreme Masters Season XIII – Katowice Major.
The opening New Challengers Stage, which starts on Wednesday, will whittle the first 16 teams down to eight that will move on to the New Legends Stage for which eight other teams have already qualified.
The likes of Astralis, Team Liquid, Natus Vincere and MIBR are among those who await, but Cloud9, Team Vitality and the rest must fight their way through.
Astralis favourites again
It's a long time since Astralis didn't start favourites for a CS:GO event and that's again the case here – they are 2.150 with Dafabet to emerge victorious.
They were the outstanding team of 2018, their victories including September's FACEIT Major in London, and they were named Esports Team of the Year at the Esports Awards.
However, as previously mentioned, they suffered something of a surprise defeat at the start of 2019, so dev1ce and co will need to rediscover that winning mentality.
Liquid have excellent firepower
Liquid, 5.390 2nd favourites, will face a difficult test in the Swiss system, but they were able to perform well in the last Major in London, although they appeared to peak a bit too early.
Liquid's new look line-up with Stewie2K in and adreN as a coach have had very limited time to prove themselves, but the versatility and firepower Stewie2K has shown thus far has been encouraging.
For Liquid, they are all-in on taking home this Major, with talent that can challenge any other team in the game. One of the key members of this squad will be NAF, as his performance typically has a massive impact on Liquid's results, especially in important matches when the pressure is on.
Cloud9 have ace up their sleeve
Coming into this event with some momentum are Cloud9, who looked much improved at the ELEAGUE CS:GO Invitational.
Despite falling in the finals to FaZe Clan, Cloud9 were able to take them down in their opening series before also dispatching BIG.
The team as a whole stepped up, but the pairing of autimatic and kioShiMa is a tantalising one as they look to make their mark at the Major. There's always concern that with flusha as the in-game leader they could produce some lacklustre T (terrorist) sides, but the team has thus far been able to adapt to his style well and play to their strengths.
Cloud9 also showed a willingness to play the Nuke map, which could be a massive ace against the right opponent. They are a tempting 27.520 for overall victory.
Can ZywOo shine at this level?
Team Vitality, 17.620 shots for the title, are one of the most difficult teams to judge heading into the New Challengers stage, where they meet TYLOO in their opener.
Vitality enter essentially as a one-trick pony, solely relying on the play of young star AWPer (sniper) ZywOo, who arrives with perhaps even a little too much hype.
Yes, ZywOo has been an absolute stud for this roster, but he has limited experience against top squads and the pressure of the Major can get to anyone. Fortunately this team is primarily filled with long-time veterans of the scene, who can look to guide him during the high-pressure moments of a Major.
It must be noted that this Major has a slightly different format. While the Swiss system is still in use, elimination and qualifying matches are best-of-threes, with other matches retaining the old system of best-of-one. This would appear to make a Cinderella story less likely, but the hope for this French side is that ZywOo can even carry them through a best-of-three contest against solid competition.
MIBR look to return to former glory
After restoring one of their old line-ups, 9.790 4th favourites MIBR are back in action and looking to return to their trophy-lifting days.
TACO and felps have come back in to replace Stewie2K and tarik, with the team realising the previous experiment with an English-speaking line-up was not the path to victory.
felps' re-addition is sure to bring back some aggression and firepower, with the idea he can help unlock fer and get him back to his previous star form. Yet arguably the most important change is the addition of zews, back into the fray as coach. zews was the only coach that ever really found success with this core group, and as one of the most respected coaches in the game, his impact is expected to be immediate.