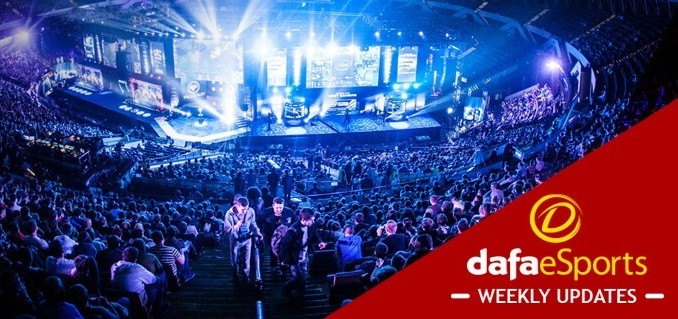 North American Esport side, Cloud9s are the first to be sent home from the IEM Katowice after losing 2-0 to Ninjas in Pyjamas in Group A lower bracket round one.
Ninja has therefore renewed their chance in the tournament with this win. They now have to win two more best-of-three series to advance to the playoffs.
NiP exerted dominance over the North Americans in the first map of the series, Overpass, which was C9's map pick.
To emerge, winner of the match, C9 won 16-2 with their captain, Lekr0, leading the charge with 20 kills.
With the Swedish squad inflicting defeat on C9, the confidence level of the North American side might be affected ahead of their next outing, which is the Vertigo, the Ninjas' map pick.
NiP started on a good note by winning the first half 12-3. In the second period, C9 upped their game a little but couldn't stop NiP from wining 16-9 with the newcomer Tim "nawwk" Jonasson having 21 kills.
With their elimination from the tournament, the line-up is playing together for the first time in their first big LAN event under C9's banner.
As they are gelling as a team, it is expected that this result shouldn't break them apart. Pundits say they are slowly developing into a better team.
NiP, on the other hand, is not as good as the top teams, like Astralis, Vitality, mousesports, and Team Liquid. But they deserved to be given huge credit for playing relatively well against Vitality two days ago. With that kind of performance, they might shock some teams, and they are expected to be competitive at IEM Katowice.
ESL is the organisers of the IEM Katowice, which is one of their two events this year with ESL One Cologne being the other.
In the Katowice, Sixteen CS: GO teams are expected to slug it out in Poland and win the title of the yearly tournament, which started in 2014.
From the previous editions, Virtus Pro, Fnatic has emerged winner thrice, followed by Astralis that has won it twice.
The seven-day competition is made of teams split into two groups with a double-elimination GSL format.
In the competition that will be entirely played using best-of-three series, apart from the best-of-five grand finals, the top three teams from each group qualify for the playoffs, which will use the single-elimination format while winners in each group will automatically advance to the semi-finals. The second and third-place teams will slug it out in the quarterfinals.
Written by: Oladipupo Mojeed