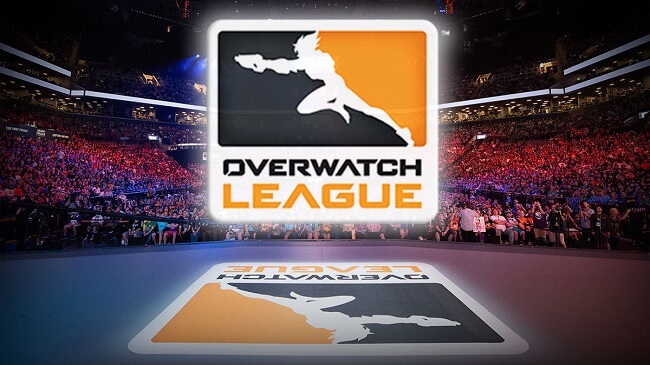 Chinese professional Overwatch Esport team, Guangzhou Charge, is charging into 2020 with some of the strongest offseason signings after adding three players to their roster.
Guangzhou, based ahead of the upcoming Overwatch League season, announced the signing of former Philadelphia Fusion support player Alberto "neptuNo" González, former O2 Blast player, Nam "Cr0ng" Ki-Cheol, and Qi "Wya" Haomiao, who came from T1W.GZA, their academy squad.
With the acquisition of the Korean off-tank, fans of the Chinese team would be excited to see a player with neptuNo's experience and leadership. He will be joining Charge's backline for the 2020 Overwatch League season. What we can't confirm as at the time of filing this report is if he a replacement for the current starting main support, Kim "Chara" Jung-Yeon, who left the side for Guangzhou.
Acquiring the service of the Korean off-tank, on the other hand, has been described as an exciting move. The O2 Blast off-tank Cr0ng had been linked to several OWL teams in the past, which include the Florida Mayhem, before penning a deal with the Chineses side. With this move, analysts have said him leaping the big stage for next year seems inevitable.
Recall that two Korean teams had made it toward the top of the pile during the Contenders Gauntlet this year. On the other hand, RunAway and Element Mystic couldn't find their rhythm and struggled all year against domineering Cr0ng's O2 Blast team.
The South Korean Esports organization dominated almost 2019 through many metas. Now that flex player Choi "Hotba" Hong-Joon has left Charges, Cr0ng is expected to slot into the Charge's starting lineup. With his experience, he shouldn't struggle to adapt to the side.
Coming from the team's academy, Wya is focusing on the flex support role. The former off-tank player, who was the last of the three to be announced today, has proved his mettle while featuring for the T1W.GZA. The former academy player being part of a top-three squad in the Chinese Contenders scene is a popular player in the Chinese scene. He is expected to help tie Guangzhou to their local fan base as he heads into the home and away schedule in 2020.
Having further muddled its communication line, it remains unclear how the team will manage its roster. With the new set of recruits, the Charge needs to translate between Korean, Chinese, and English.
The rule of the game is that each Overwatch League team must present a roster of eight players by Nov. 15. Currently, the Charge has a nine-man lineup on its roaster.
It is rumoured that Guangzhou might maintain the current roaster during the offseason before the OWL returns in early 2020.
Written by: Oladipupo Mojeed