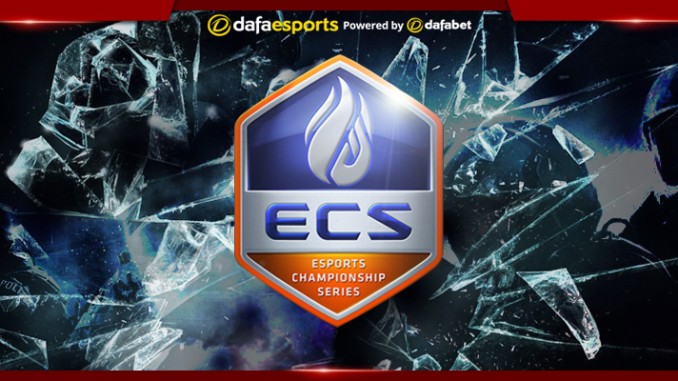 Group A at the ECS Season 6 Finals is loaded with talent, with all eyes on Astralis following their Intel Extreme Masters win in Chicago.
They open up on Thursday against Cloud9 while mouz and MIBR do battle. The initial matches are best of one with all the following matches best of three. Such a format once again opens up the chance for an upset, but nonetheless Astralis will start favourites – Dafabet have them odds-on at 1.781.
Despite their eventual 3-0 victory over Team Liquid in the final of IEM Chicago, Astralis did, at times, look vulnerable, even losing 2-0 to FaZe Clan in the early stages of the event.
Astralis do have an occasional tendency to start of slow and build throughout an event, something they cannot afford to do here given the wealth of quality teams in attendance.
dev1ce remains the standout player, even on the best roster in the world, with his ability to both rifle and AWP only being challenged by s1mple in the game today. However, one of the players who had a strong impact in Chicago was clutch master Xyp9x, who generally finds himself towards the bottom end of the scoreboard despite his late-round impact.
MIBR struggling
MIBR, 13.980 to win the event, were unable to reach the play-offs in Chicago, with the team needing a fast fix entering this event. This project appears to be on its last legs, with five skilled players still being unable to come together and become a top-tier threat.
coldzera is the consistent star at the top but unfortunately the other members of the squad lack cohesion and consistency.
The most frustrating thing for MIBR has been their glimpses of brilliance, such as pushing Astralis to the brink in a three-game final at the BLAST Pro Series: Istanbul back at the tail end of November.
One of the players to watch is Stewie2K, with his polarising, aggressive play style having yielded mixed results since his departure from Cloud9.
Cloud9 face uncertainty
Speaking of the boys in blue, they are on uneasy ground after some medical issues with their in-game leader Golden.
Their coach valens has been forced to be an emergency substitute and it is unclear as to what Golden's outlook is moving forward in terms of his availability.
kioShiMa has been a bright spot since his introduction into the North American team, which now has a majority of European players. autimatic remains the star and key player of this team, though. Now wielding the AWP (sniper), his impact is crucial to the success of Cloud9.
One player whose talent has not been fully unlocked is RUSH and he is still searching for the success he had while with OpTic.
mouz looking to improve
The final team in this group are mousesports, who are coming off their first event with STYKO back in the fray.
After his reintroduction following the failure of the Snax experiment, mouz looked solid in their opening performance, reaching the quarter-finals in Chicago. That does not tell the whole story, however, as their only two losses were to Astralis and Liquid; perfectly understandable given both those teams went on to reach the final and that mouz were adjusting following their roster change.
Already ropz is looking improved, but overall the most important thing for mousesports is that the team co-ordination and chemistry has seen an immediate benefit.
suNny is the undoubted star of this team but ropz and oskar are still key to the squad. These players were inconsistent throughout the Snax era and they were relied upon previously when mouz were on the top of their game.
oskar has a difficult task in this group, matching up with the likes of dev1ce, autimatic and FalleN, but overall his peaks still remain incredibly high and there is hope he can regain his consistency.
mouz are third favourites for the title, offered at 7.780.