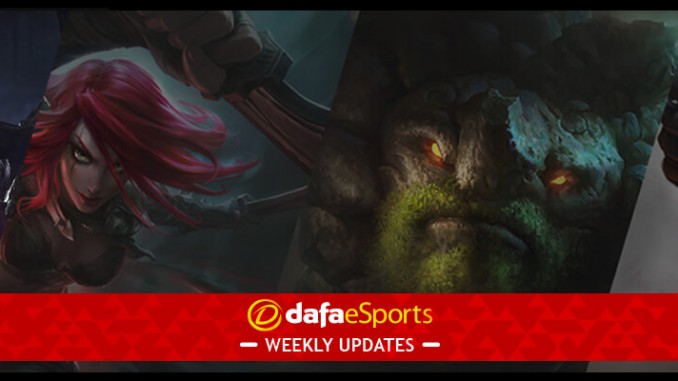 Group B at this year's ECS Season 6 Finals, which take place in Arlington, Texas, is full of squads with strong hopes of ending the year on a high.
It is a section which should all boil down to consistency – whoever can avoid a dip in form will have the best chance to proceed to the play-offs at the weekend when the destination of the $250,000 first prize will be decided.
Liquid headliners
Team Liquid headline the pool of four, coming off a finals appearance at IEM Chicago, albeit having to settle for 2nd place after a trouncing at the hands of Astralis.
The story for Liquid has become predictable at this point. They often appear to be one of the best teams in an event before the pressure of the latter stages hits them and the team then shrinks in the moment.
The hope for the past few months was that eventually they would break through and hit their stride and open the floodgates for further victories, but that has yet to occur.
Despite this issue, they are priced up at 4.500 with Dafabet, making them 2nd favourites for the title.
The good news for Team Liquid is Twistzz has emerged as perhaps the best player in the region. His consistency has continued into a majority of their losing efforts in finals with other team members tending to be the ones losing their form.
The longer this line-up goes without a win in a top-tier event, the more the pressure builds on them, and the question of whether or not they will ever claim a victory is beginning to be asked.
NRG showing potential
NRG Esports, 15.570 in the outright betting, triumphed at cs_summit 3 before falling to LDLC and leaving IEM Chicago having finished 7th/8th.
NRG continue to rise up the rankings, with it becoming clear that the stars of this team are Brehze and CeRq, although nahtE is still a solid contributor. Brehze, in particular, is starting to become consistent against tougher opposition, giving confidence in this squad for the future.
This group is the perfect measuring stick for NRG, with teams such as North and Ninjas In Pyjamas comparable in level.
One player often overlooked in this squad is FugLy, who has provided a solid veteran role with the ability to support and consistently produce no matter who the opponent is.
North hoping to transfer form
North have done well in online leagues, but they are still looking to turn that success into LAN results.
Outsiders here at 19.730, North are still headlined by valde, who remains one of the most consistent players in the world at the top level, although they continue to lack a true second star.
CadiaN has brought more impact on the scoreboard compared to the replaced MSL, but his tactics have not necessarily been that great.
North continue to have some high peaks thanks to the likes of aizy and Kjaerbye, but still lack the ability to perform well across an entire event.
CadiaN's AWPing could be a key factor, given it appears the most consistent AWP presence in this group belongs to NRG's CeRq.
NIP wildly inconsistent
Ninjas In Pyjamas have been one of the most difficult teams to peg down recently, in particular with their online play. That is reflected in their 15.570 quote to win this event.
NIP were able to get a 4th-place finish in ECS and qualify for this event, yet they were so poor in ESL Pro League that they face a relegation match in that competition.
They did have a solid showing in their last LAN outing, however, with a 2nd-place finish at the BLAST Pro Series: Copenhagen that included a 16-14 win over Astralis in the group stage.
REZ was at the core of that victory, with young talent being at the forefront of NIP's progression. Meanwhile, veteran f0rest remains ever consistent.
The question for NIP is whether or not they can find consistency at the bottom and put together a solid event overall.