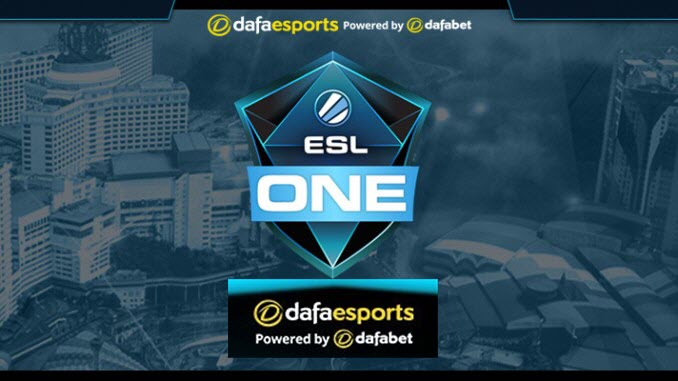 After a long year of Dota, it's time for the final qualifier of 2018 for North America – a chance to get one of the four remaining slots at ESL One Katowice 2019.
With EG having declined to participate, and Forward Gaming already invited, it's up to J.Storm, Test123, TEAM TEAM and compLexity Gaming, to battle through the double elimination bracket, and claim the berth in the main event.
One last chance
The four teams have had varying degrees of success over the weeks since the patch, but compLexity have arguably had the least. Unable to qualify for any Majors or Minors so far, they've fallen short since their roster change at the start of the season. However, they have had a recent bout of practice, getting in through the best-of-one Open Qualifiers, and given the double-elimination format, the have more opportunities to show an improvement. However, with only one slot available, they'll have to work hard for it.
The other Open Qualifier winners are TEAM TEAM. Having had much more success than compLexity, qualifying recently for both WESG 2018 and the Bucharest Minor, this all-American squad has both the recent practice, and the results to suggest they could succeed here. Given that they beat compLexity and Test123 in the Minor qualifier, they stand a good chance of being able to triumph this week.
One of the invites, Test123, also have some recent success on their record. Having qualified for the Chongqing Major in the South American region, they were later disqualified due to doubts about their intentions to stay in the region. Despite taking 1st place there, they were unable to even qualify for the Minor, beating compLexity once, but then falling to TEAM TEAM and compLexity in the Lower Bracket. Given how recent those matches were, it may be indicative of their performance here. Dafabet disagree though, at least in terms of their opening clash against compLexity. For that one, Test123 are favourites at 1.714 with compLexity 2.150 to repeat their recent victory.
Finally comes the other invited team, J.Storm. Largely the favourites coming in, they've managed to qualify for two Majors in a row, though they did end 9th-12th in Kuala Lumpur. However, more recently, they beat both EG and Forward Gaming to take 1st in the Chongqing Qualifier, taking down TEAM TEAM twice along the way. This bodes well for their performance here, as consistently they've proved to be one of the strongest North American teams and taking them down here will be a challenge. They are just 1.264 to get off to a winning start by beating TEAM TEAM (3.900).
Predictions
Given how the bracket is set up, J.Storm look to have an easy road to the final. If they make it into the Upper Bracket, they have the advantage of a free game win, and then all they will have to do to qualify is win two games.
Given this, J.Storm look likely winners, but if they do get upset, whoever qualifies for the final from the Upper Bracket will almost certainly take the prize.