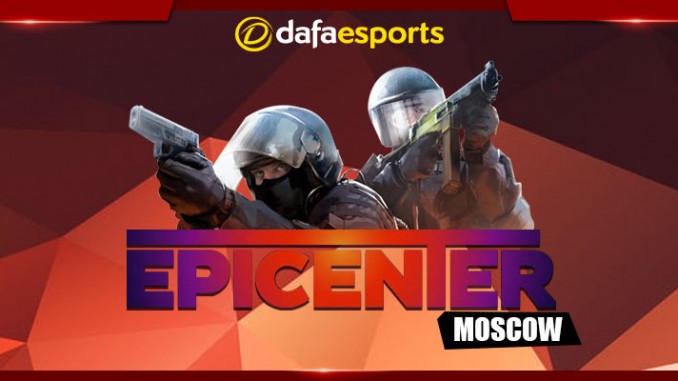 Return to Russia
EPICENTER will return to Moscow for another year, with a doubled prize pool of $1,000,000, 12 competing teams and 1500 Pro Circuit Points on the line.
Direct invites Virtus.pro, Newbee, Team Secret, Team Liquid and Natus Vincere will be joined by Regional Qualifier winners OG (Europe), Team Empire (CIS), compLexity Gaming (North America), paiN Gaming (South America), PSG.LGD (China) and Mineski (SE Asia). These 11 sides will feature alongside FlyToMoon, the winners of a 289-team best-of-one single bracket event called the Madness Qualifier.
The teams have been drawn into two groups of six, where they will battle in round robin, best-of-three affairs. The bottom two teams from each group will be eliminated, with the top two going through to the Upper Bracket of the Playoffs. Meanwhile, the teams finishing 3rd and 4th will start in the Lower Bracket. From there, the tournament has a standard Double Elimination format, with the first two Lower Bracket rounds being best-of-one and all other rounds being best-of-three, apart from the best-of-five Grand Finals.
Group A
The teams in Group A are TI7 winners Team Liquid, Dota 2 Asia Championships victors Mineski along with their fellow finalists PSG.LGD, compLexity Gaming, Team Empire and FlyToMoon.
On recent performances, the obvious favourites are PSG.LGD and Mineski, with both impressing at DAC. Meanwhile, Liquid disappointed, finishing in 5-6th place. Due to iceiceice's unique and space-creating offlane play, along with Jabz's incredible support skills, it will be difficult for anyone to take Mineski down, although PSG.LGD did take them to five games in the DAC Finals, with Ame having some incredible carry performances to keep his team in the series.
While the top three should be pretty clear cut, who will claim the last spot is far less certain. Empire and compLexity have both been struggling recently, failing to place highly, if at all, in any recent Majors or Minors. Meanwhile, FlyToMoon, while being a newer team, have been taking a lot of recent qualifiers and with strong players such as Silent and ALWAYSWANNAFLY, it's difficult to discount them, particularly as all they will need to do is win one game against the top teams to threaten the top four.
Group B
Drawn in Group B are Bucharest Major winners Virtus.pro, DreamLeague Season 9 victors Team Secret, Newbee, OG, Natus Vincere and paiN Gaming.
As with Group A, there are a number of teams who should qualify pretty straightforwardly. Virtus.pro have been performing well recently, securing 3rd place at DAC to go with their impressive Bucharest Major victory last month. After their roster swap with Na'Vi, acquiring RodjER in place of Lil, they seem to have returned to full strength and are most likely to finish top of the group.
Their closest opponents, Newbee and Team Secret, failed to deliver at DAC but could still challenge. If Team Secret's Puppey can outdraft their opponents or bring out some unusual picks, they can easily knock the Russian squad off balance. Meanwhile, if Newbee's Sccc plays at his previous level and is able to challenge and conquer his midlane opponents, they are certainly a credible threat. After all, it was only three months ago when they won ESL One Genting.
The final slot is yet again hard to call. paiN suffer from being in a weaker region and not having as many opportunities to practice against more skilled opponents, although recent signing w33 could prove invaluable. Na'Vi and OG are both former incredible teams who are in a heavy slump after a roster change, losing RodjER and Resolut1on respectively. It may therefore depend on who is more prepared on the day, and who, if anyone, is able to take a surprise win against their tougher opponents.
Playoffs
Coming into the Playoffs, it is difficult to choose a single favourite. Virtus.pro, Mineski and PSG.LGD have all had strong recent performances, while the past accomplishments of Team Secret and Liquid cannot go unnoticed. However, on the other hand, all it takes is one defeat in the first two Lower Bracket rounds and a team is out, meaning the potential for early upsets is high.
The key to winning will likely be with whoever adapts best to Patch 7.14, which is set to be released a day before the tournament begins. Mineski and Virtus.pro will be the main teams to watch in this regard as their ability to innovate and adapt has been one of their key strengths and this could push them past their competition.
Wrap-Up
There is going to be a lot of competitive action given the calibre of the teams playing, along with the money and Pro Circuit Points at stake. What is sure is that, even if the top teams seem certain, there will be a tough fight to make it through the groups and to snag as much of that $1,000,000 prize as possible.