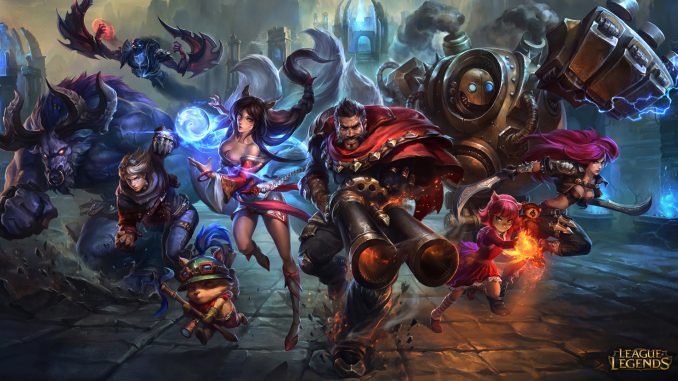 With the League of Legends World Championship 2019 approaching, both fans and players taking part have been on an anticipatory mood.
The anticipations were spiced up today by the announcement of the partnership between Louis Vuitton, the unbeatable French luxury fashion house and Riot games.
The announcement is coming a few weeks before the widely anticipated League of Legends will kick off on October 2, beginning with play-ins and group stages taking place in Berlin.
Subsequently, after the initial stage, the quarter-finals and the semi-finals will follow.
The quarter-finals and semi-finals will take place in Madrid on October 26th and will end with the finals that will equally take place in Paris on November 10th, 2019
Meanwhile, this will be the first time renowned luxury fashion brand Louis Vuitton will be taking a bold step into esports marked by the partnership with Riot games.
Louis Vuitton will be creating a one-of-a-kind branded trophy case for the League of Legends champions come November 2019.
The branded trophy case will hold the trophy to be presented to the winning team in Paris.
Louis Vuitton has promised that the trophy case will be one of a kind as it will feature both the traditional Louis Vuitton Savoire-Faire together, with cutting edge high tech elements that will be inspired by the League of Legends universe.
This lifetime partnership between the duo will not end there, as the trophy case will not be the only thing the players will get.
The players will, in addition to the trophy case, get unique champions skin and a capsule collection.
All of this will be designed by Nicolas Ghesquire, the artistic director of women's collection at Louis Vuitton.
League of Legends is recognized globally as one of the best esports championships that have the most significant global presence of all esports championship.
Come October 2nd -November 10th, there will be a culmination of all champions of each region in one major championship between the most elite Leagues of Legends teams in the world, and the winners will lift home the trophy wrapped majestically with the onetime Louis Vuitton trophy case.
Article By: Theresa Mbanefo