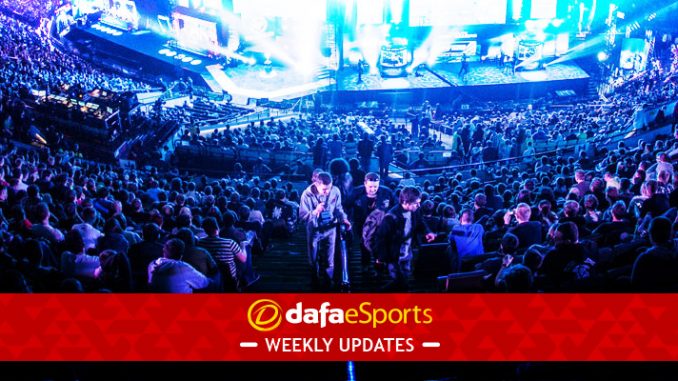 Broxah has secured approval for his visa. He will, therefore, travel to the US to join Counter Logic Gaming (CLG)
This a huge boost for already weakened CLG. They are currently struggling to climb from the bottom of the standings.
Broxah announced the development on his social media page. This means that CLG will have the 23-year old in the midst in the upcoming weeks and help them with the difficult task at hand.
CLG currently occupies ninth place in the LCS Spring Split standings as they continue to struggle for wins against other teams in the league.
Expressing his excitement, the 23-year old revealed that the approval was granted 30 minutes after the announcement.
Relieved that the restrictions have been lifted, Broxah said he couldn't wait to join his team and help out.
Broxah has been experiencing visa issues before this one. It could be recalled that he had last year during his stint with Team Liquid experienced the same thing in his first NA adventure.
Upon the approval of his document, he linked up with a weakened Team Liquid. Unfortunately, he could not build a proper synergy with the team that finished in 9th place in the 2020 LCS Spring Split.
CLG is now in a similar position. It is hoped that the situation does not repeat itself. Although, it remains unclear when will Broxah join the roster in North America.
Actions will resume in the LCS this weekend on Friday, February 19. CLG will square up against C9.
Still, in the League of Legend, indications have shown that one of LEC's best junglers, Jankos, might be contemplating a move even further west.
This was revealed by Perkz while featuring as a guest on IWillDominate's podcast The Crackdown.
According to him, his former teammate wanted to move to the LCS after the season.
Janko, who is a jungler, already has four LEC split championships and one Mid-Season Invitational with G2 in his cabinet.
The current G2 lineup is described as the best ever team of which Jankos is part. They had signed up Rekkles, another top player, as they aim to claim an elusive World Championship for the organization.
Written by Oladipupo Mojeed