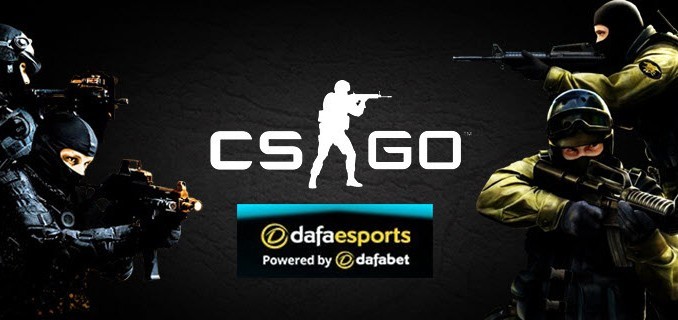 With six of the best teams in the world in attendance, BLAST Pro Series: Sao Paulo should be a highly-entertaining affair.
All the teams match up against each other in the opening round-robin round before the top two face off in the grand finale.
As always, Astralis are the team to beat – they arrive as Dafabet's 1.628 favourites.
They emerged as champions at the IEM Katowice Major and now face another difficult test.
Astralis were able to win 2-0 against every opponent in the play-offs of the Major and are arguably the greatest team in the history of Counter Strike.
With such a talented quintet of players joined by the best coach in the game, this Danish powerhouse simply marches on.
However, there have been some interesting changes to the game recently which have the potential to throw a spanner in the works.
With some changes to weapon amounts and tweaks of the money system relating to won and lost rounds, the way the game is played could morph.
With only a limited sampling of the changes so far, Sao Paulo should be where Astralis are at their most vulnerable for some time – and they have not always had their best showings at BLAST events in the past.
ENCE have platform to build on
ENCE (11.660) are coming off a Cinderella-story run that saw them make it all the way to the final of the Major.
Given they beat both Team Liquid and Natus Vincere in the play-offs, it is unlikely that result was a fluke, but this a chance for the Finnish line-up to prove they have staying power.
With young talent sergej not even performing that well at the Major, it's fair to say there is potentially more to come from ENCE. However, there are some questions about how the mentality of the team is given the rumoured interest in former mousesports star suNny, who is also Finnish.
Overall, this is a massive tournament for ENCE, with real expectations put on them for the first time, with the likes of Team Liquid looking for revenge as well. Keep an eye on Aerial and xseveN, who each outperformed expectations during their incredible play-off run in Katowice.
Pressure on MIBR
MIBR, the 6.920 third favourites, are coming into this event on home soil off a fairly disappointing showing at the World Electronic Sports Games, albeit they lost to the eventual winners, Windigo Gaming.
MIBR also lost to the eventual winners, Astralis, at the Katowice Major, bowing out in the semi-finals, and generally the team have looked better with their 'new' line-up, one they initially had a few years back.
While the WESG loss is concerning, that is traditionally a tournament at which upsets are more common, and MIBR were perhaps more focused on this star-studded event.
In addition, coldzera is officially back online. With TACO by his side once again, he has shown the incredible star form he had previously which had made MIBR one of the most difficult teams to take down.
While no consistent second star has yet emerged, there is already more hope for this line-up with pressure mounting for them to perform well in their native Brazil.
MIBR are also a bit of a momentum-based team so avoiding both Astralis and Liquid for the opening two matches should be seen as a positive.
Liquid out for revenge
After exiting the Major much earlier than anticipated, Team Liquid are on a quest for a quick turnaround in Brazil.
They fell 2-0 to ENCE at the Major and given just how much talent is on their roster, that result was completely unacceptable, even considering Stewie2K only recently joined the fray.
Twistzz has not been showing his best form thus far, and NAF yet again crumbled under the pressure of a big event.
Team Liquid are still considered a top-two team by many – including Dafabet who have them as 5.670 second favourites for this tournament – but at some point they will need to be consistently taking home trophies if they are to stick together as a group.