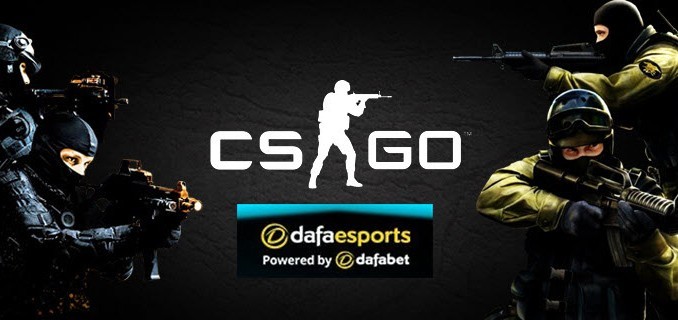 The BLAST Pro Series descends upon Lisbon this weekend with the main question being whether Astralis can finish the year by maintaining their outstanding form.
Astralis' domination of Counter Strike: Global Offensive has been a sight to see in 2018, although the other teams will continue to search for a way to mix and match their skillsets to break through against them.
Leaders of the pack
As always, at the front of the pack are the Danes, Astralis, who have won the last three LAN tournaments they have attended. They are odds-on to win this one too, Dafabet offering 1.591. The last event that Astralis stumbled in was actually the most recent BLAST Pro Series one in Copenhagen.
Star AWPer (sniper) dev1ce has picked up seven MVP trophies this year as he continues to be the stable, versatile force that the team relies on. However, the other players also play incredibly impactful roles, with Xyp9x being the master of clutches and gla1ve undisputedly the best in-game leader in CS:GO today.
Looking for chinks in the armour, the best-of-one format could be bad news for Astralis, and they have been less consistent in best-of-threes due to the inability to flex their muscle in the pick-and-ban phase with their wide map pool.
Na'Vi one to watch
Winners of the aforementioned Copenhagen competition were Natus Vincere, who will be aiming for a repeat performance. They are 6.640 to claim another BLAST title here.
As per usual with this squad, their hopes rely on the play of s1mple and electronic, with the latter struggling somewhat in recent weeks. s1mple remains in incredible form and he has the potential to single-handedly carry Na'Vi to the final. However, if his performance level drops, the team could be in deep trouble.
NIP hoping to repeat
Ninjas In Pyjamas were the other finalists in Copenhagen and they will be looking to go one better this time around. They are 8.000 to do so.
NIP have been particularly flashy during their slow rise, but they have shown the capabilities to defeat the likes of Astralis in the past, proving how high their peak can be.
A majority of their play is based around REZ and f0rest, the players who have shown the most consistency in this line-up. Another player to be on the lookout for is Lekr0, who despite picking up the in-game leading duties, still finds star performances from time to time.
NiKo the focus for FaZe
The story of FaZe Clan this year has been peculiar, with the team still fielding karrigan despite his demotion from in-game leading. NiKo seized that role for himself, and generally the performance of his team-mates has been the same but his own individual play has seen a rise.
NiKo is a similar player to s1mple in that his peaks are some of the highest ever seen. That gives FaZe something to work with here, especially during a best-of-one tournament. They are 7.890 to win the event.
Medical issue for fer
MIBR are relative unknowns here, both due to having a stand-in and recent reports of upcoming roster changes. Swole Patrol's swag is replacing fer, who has a medical issue, but there are also multiple reports of Stewie2K being traded to Team Liquid, with tarik appearing to just be on the bench for now.
It is unclear as to whether or not these players will be participating for MIBR at this event, but either way the team will surely have a clear up or down swing. Either they stick with Stewie2K and tarik for this event and the duo rise together to prove themselves, or they fizzle out and lose motivation, with the probable outcome being similar to them bringing in two last-minute stand-ins.
If you think the former will happen, then perhaps a 14.790 quote for the title will be of interest.
Golden missing too
Cloud9, 20.590 outsiders, are again unable to field in-game leader Golden due to his continued medical issues, but instead of having their coach valens step in, they are bringing in former Fragsters player refrezh.
Cloud9 performed decently in the past without Golden, and the addition of kioShiMa has generally increased the skill in the squad. Cloud9 last time around at BLAST took down MIBR with valens in the line-up, so the potential appears to be there, although who will in-game lead is still up in the air.