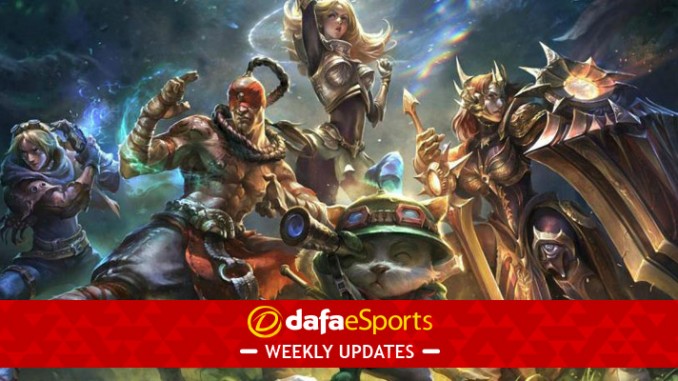 After entering what now many are coining the 'Astralis Era' due to the team's prolonged dominance of the Counter Strike: Global Offensive scene, Astralis are looking for back-to-back event victories after claiming first place at the FACEIT London Major.
This Danish powerhouse are looking to add to their legacy, although given the entire Group Stage is played in a best-of-one format, anything could happen.
The one to watch out for is star AWPer dev1ce, a player rivaling Natus Vincere's s1mple for the best player in the game today.
MIBR facing questions
MIBR are perhaps the most intriguing team in Istanbul, coming off their semi-final exit at the Major. They have been steadily improving under the tutelage of analyst-turned-head coach YNk, but some concerns have been raised about the ceiling of this squad.
Despite the talented roster on paper, MIBR have struggled to break through against other tier-one teams. This could be a turning point in the future of MIBR, as they could be prime for roster changes if things do not pan out as hoped.
Perhaps the most rapid risers in CS:GO right now are Ninjas In Pyjamas, who continue to look better and better. With Lekr0 doing surprisingly well with in-game leading given his lack of experience in the role, NIP have seen multiple vintage performances from GeT_RiGhT in recent times.
With the likes of REZ and f0rest finding consistency, suddenly this Swedish squad are looking dangerous. After falling to MIBR in London, NIP have a shot at revenge here in Istanbul.
Flusha on Cloud 9
Cloud9 made one of the most surprising roster moves in recent memory with the signing of flusha. Recently being let go by Fnatic, flusha has struggled for much of the year to find any sort of relevancy despite a legendary career.
Earlier in the year with Cloud9's current in-game leader Golden at the helm, flusha saw a bit of a resurgence and his new team will hope for a repeat.
Unfortunately for Cloud9, even if flusha returns to form, other members such as Skadoodle and RUSH will also need to put up big numbers if they are to make a run here.
Don't write off Soldiers
Space Soldiers' last-place finish at the Major is by no means a reflection of their skill, with a last-second stand-in severely hampering their ability to perform in London.
This team still remain a bit one-dimensional with XANTARES or Calyx needing to carry to find success. However, given the format of the Group Stage that is not beyond the realm of possibility.
Space Soldiers do have some advantage in terms of a home crowd, with hopes high they can have a good showing in a LAN environment for the first time since their 1st-place finish at DreamHack Open Austin in June.
VP must regroup
Having lost byali following the Major, Virtus.pro are coming in with a new starting five in Istanbul. They have added morelz, a player who filled in for them earlier in the year after Snax left to join mousesports.
The departure of byali is a huge loss as he was one of the few bright spots for a side who have continued to fall down the rankings.
Virtus.pro appear to be fully in rebuilding mode, but a honeymoon period is possible, with their faith now being put in both their young stars and the best-of-one format.
Upsets possible
Unusually there are two strong tournaments going on at the same time this weekend with the likes of Team Liquid and Natus Vincere taking part in ESL One: New York 2018.
That gives some leeway to all the teams who are making squad changes and while Astralis are the clear favourites – Dafabet go 1.564 – new team make-up can often lead to upsets from unexpected performances.
With that in mind, MIBR are second favourites at 4.340 with NIP at 7.930. Cloud9 and Space Soldiers are both offered at 18.520, with Virtus.pro the rank outsiders at 28.340.
The action gets under way on Friday evening.