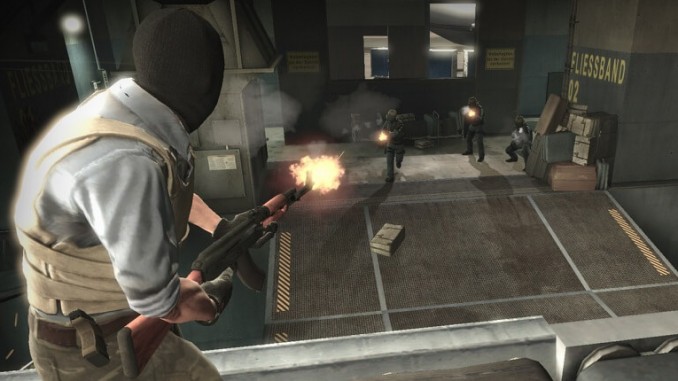 The Americas Minor, which starts on Tuesday, is shaping up to be a competitive tournament with every team feeling they have the ability to make it through to the Katowice Major.
NRG look strong
NRG are the clear standouts here, given both their overall pedigree from 2018 and the star power their trio of CeRq, Brehze, and nahtE have continued to show.
NRG, however, before rushing in to back them at 1.574, it should be remembered they do have a history of failures in Minors; they failed to qualify for the London Major despite being one of the better teams at the time.
NRG have put everything into this event, boot camping and making sure they do not make the same mistake as before, which could lead to major issues in the team should they fail again.
One player to track within this squad, who typically is less in the limelight compared to the aforementioned trio, is FugLy. For a long time now FugLy has been a reliable, consistent veteran who thrives in pressure scenariosn such as this. Look for him to be a calming voice in and out of game as NRG work to avenge their previous Minor showing.
eUnited with late move
Second favourites eUnited (7.840) made a late roster change ahead of this event, with Relyks being swapped out of the starting line-up for dazzLe. eUnited continue to shuffle their roster as they look to settle on an identity around the style of in-game leader FNS.
Cooper-'s addition has yet to fully be viewed, with the team having limited play time with him thus far. A stable AWPer such as Cooper- could be a massive benefit, but many of the players on this squad have yet to face the pressure they are about to come under, and there are major concerns about whether or not they can keep it all together.
moose is worth a mention. He is a player who, despite not playing on top-tier teams, has gained some respect as a solid competitor at the tier 2-3 level. Here, he has a golden opportunity to display his talents.
karrigan a potential game changer
After not truly getting off the ground since the original roster's inception, the addition of karrigan as an in-game leader for this event has certainly put Team Envy on the map.
karrigan is not only one of the best in-game leaders in CS:GO, but he also has an immense history of claiming immediate results with a team, no matter the roster. Envy can be backed at 15.740 to win this tournament.
karrigan is in a unique position as he could end up with Envy long term, although some experts believe this event could be an audition for karrigan and he could end up somewhere else. In any case, karrigan is all in for the short term and looking to carry this squad to their best result since their re-entry into Counter Strike.
The pieces karrigan will look towards are the pairing of jdm64 and Nifty, who are yet to truly hit their stride in this line-up. They are both respected AWPers who have shown talent in previous teams, which is exactly what karrigan will look to play around.
Keep an eye on Envy, as their initial form could show if this experiment has any chance of success.
felps will be missed
INTZ eSports (10.490) suffered a blow entering this event with the loss of felps to MIBR. INTZ went ahead and benched horvy as well, picking up destinyy and yeL as their replacements.
felps is an incredibly-skilled player and his loss should have a massive impact. However, INTZ do still have kNgV- who does have star performances from time to time.
INTZ are another team who could have drastic results at this event, with the roster changes either continuing their stride or halting them completely.