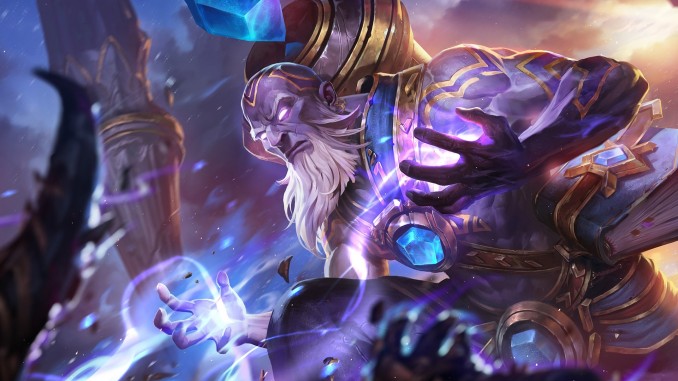 After the first week of the 2021 LEC Spring Split Rekkles, Larssen, and Hans sama lead in terms of KDAs
At the same time, G2 Esports and Rogue have jumped out above the rest of the pack.
In the first week of the tournament, G2 faced showed their mettle against MAD Lions, SK Gaming, and Excel Esports and scaled past them. The brushed past them with outright firepower that produced three dominant wins.
In the first week, G2's new ADC Rekkles produced impressive performances by winning a sky-high 47 KDA with 25 kills, 22 assists, and only one death.
Interestingly, they recorded above half of those kills during their game against Excel. In the game, the veteran ADC recorded 13 eliminations on Jhin as the rest of the roster continues to impress.
However, G2 didn't have a perfect game as they recorded 27 deaths across the entire lineup.
A statistic from Oracle's Elixir showed Rogue's impressive performance throughout the first week of play, as their mid laner and marksman got double-digit KDA stats in their opening games against Excel, Fnatic, and SK Gaming. Also making the top five in the KDA log is Rogue's new addition in the top lane, Odoamne.
The statistic shows that Larssen has 13 kills, 23 assists, and one death so far. He produced the best performance from his Twisted Fate play against Fnatic. In the game, he set up multiple cross-map plays and ended with nine kills and 13 assists.
Hans sama is another player of high mention with 21 kills, 23 assists, and three deaths during his performances. With such performances, teams need to be wary of his Kai'Sa while she remains in the meta. So far, he has recorded 17 kills with her in the two games against Fnatic and SK.
It won't be a surprise if these set of players make the top spots in the leaderboard. This is because they are experts in the carry role, which will be helping their team to wins throughout the rest of the season.
Written by Oladipupo Mojeed