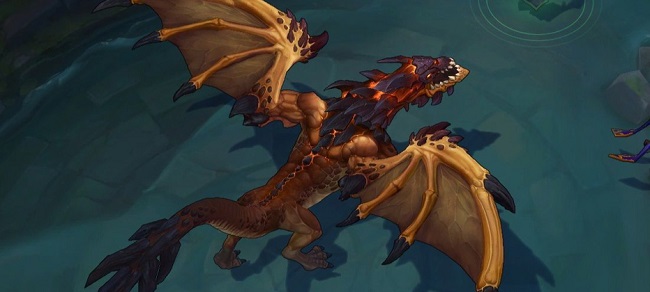 All thanks to the bottom lane of Gen.G as they stepped up during the encounter with DWG GIA in the 2021 LCK Spring Split on Thursday, stomping their opposition, ending their 12 games winning streak.
This is one of the most anticipated match-ups of the week because Gen.G is just a spot behind DWG that is topping the log (12-2). DWG continued its push for the LCK title, becoming the second team to defeat DWG KIA in the series.
As expected, the series was intense, and there were amazing plays from both teams. Gen.G won the series as they looked much more prepared for DK's tactics.
Meanwhile, DK is not following the bandwagon of most teams that are exploring the latest powerful champions in the meta but going for comfort picks. This might create a problem for them in their playoff run.
This will give more teams the opportunity to start picking champions that will counter DK's traditional composition.
Bot laner, Ruler, and Life deservedly picked up MVP votes. Ruler produced an impressive performance in the series, winning both games, playing the Jinx and Thresh combination. The other supports went for either Alistar or Rell, and they engaged amazingly.
Life on his part applied a more supportive approach, ensuring that he has possessed both the engage and disengage tools for his World Champion partner.
Ruler made a statement from the first game of the series with his Jinx, which worked perfectly against DK's composition. He snowballed from the beginning and helped his team record crucial teamfight wins while Life was supporting him on Thresh. This made him untouchable to DK members, as he rolled over them through the entire game and secured the first win of the series.
The second game witnessed more intense action as DWG, who is the reigning world champion, stepped up their game, trading blow for blow early on, not letting Gen.G have free roam potential like in the first game. They succeeded in shutting down their opponents with calculated maneuvers. This gave them some lead, and they pushed their Gen.G players into their base and equalized the series in 27 minutes.
In the third game, both Jinx and Thresh were open, and Gen.G built a composition around them. This worked perfectly as it helped them win the opening match.
Ruler became a huge factor during the laning phase and exerted huge pressure alongside Life, and both of them snowballed. This helped them take over the rest of the map and secured the win.
Written by Oladipupo Mojeed