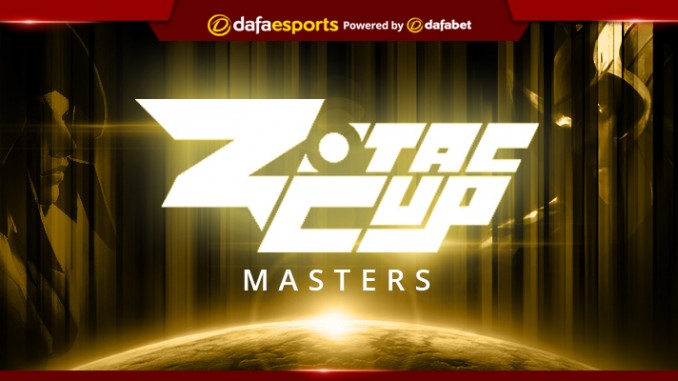 The ZOTAC Cup Masters 2018 is the first opportunity for many teams to show how much they have progressed following the player break, with those attending the upcoming London Major looking to cement their position among the world's best ahead of that bigger test.
MIBR seek solutions
All eyes are on MIBR at this Counter Strike: Global Offensive event as they look to fix issues that have plagued them since early in the year.
Back on July 14, MIBR added former Cloud9 player tarik in place of boltz, with renowned analyst YNk joining as their head coach at the beginning of August.
MIBR are all in, with what appears to be a last-ditch effort to salvage the team.
Without question MIBR enter this event with the most-talented line-up in the field, but whether they can come together as a five-man unit and yield successful results is open to question.
The hope is that the addition of tarik will assist in the play of Stewie2K, who while performing at a reasonable level, will need an upturn in his performance for MIBR take the next step.
MIBR have a difficult bracket but given how much was invested to put this team together, they are expecting immediate results.
TyLoo look to take next step
TyLoo have been a surprise this year, going deep at both IEM Sydney and IEM Shanghai, the last event prior to the player break.
TyLoo have a roster that is ripe with talent, working well in their aggressive play style called by in-game leader BnTeT. Seen as the catalyst of this squad, BnTeT continues to gain the respect of players and analysts for his consistent play, even against top-tier opposition.
xccurate has performed well with the AWP since arriving at the start of the year, with the team only recently having Mo return after his injury.
This is the type of event TyLoo should thrive in, with middle-of-the-road competition and many of the leading teams having recent roster moves or more pressure to succeed.
OpTic must deliver
After a series of uninspiring results, OpTic are looking for answers here at ZOTAC.
Transitioning to an all-Danish line-up, OpTic were heralded as a team with a huge potential upside given the quality make-up of the team. With roles solidified and multiple talented players, including k0nfig and JUGi, OpTic appeared primed to make their way up the standings.
However, things have not worked out for OpTic, with one of their few good showings being their qualification for the London Major. OpTic do have some things going for them, with cajunb having a nice resurgence despite the struggles elsewhere within the team.
While a majority of the team will need to see improvement for OpTic to meet their expectations, a solid portion of that pressure falls into the hands of in-game leader Snappi. With all this talent, Snappi and crew need to be able to find success, and soon, or else changes could be on the horizon.
New-look VP
Virtus.pro have their first opportunity to show off their new line-up with former AGO player snatchie joining in place of morelz, who was on trial after the departure of Snax to mousesports.
Snatchie was the obvious player for VP to acquire, giving them a dedicated AWPer and adding more youth to the line-up.
While not a team with massive expectations early on, with two new additions this year, Virtus.pro are showing more and more of a willingness to let go of legendary players in hope of rekindling their success.
byali has been the most consistent member of Virtus.pro all year long, and there is real hope that he, snatchie, and MICHU can bring VP back into the promised land.
Ready to go
The action gets under way at the Hong Kong Convention and Exhibition Center with the quarter-finals on Friday.
MIBR take on Flash Gaming with the winners to face either TyLoo or Team Kinguin. The other half of the draw sees VP meet MVP PK for the right to take on OpTic or Ghost Gaming.
The semis follow on Saturday with the US$200,000 first prize decided on Sunday.